| Comanche County | Cemeteries | Photos | Researcher | Pioneers | Records | Schools | Census | Helpful Links |
This site is proud to be a part of the USGenWeb and OKGenWeb Project


Medicine Park, Oklahoma
This is a place you need to visit. Take a walk through these photographs, I believe you will enjoy the walk. It brought back memories of my mom and dad when they went to the lakes to fish. Some of the old businesses are gone, but some remain with new ones have come.
These 6 pictures are of new businesses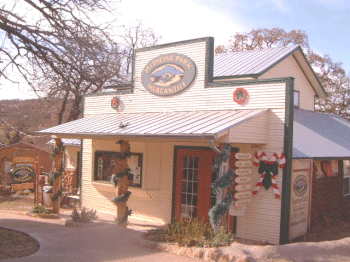 Cobblestone Court Candace and I had great cappuccino here!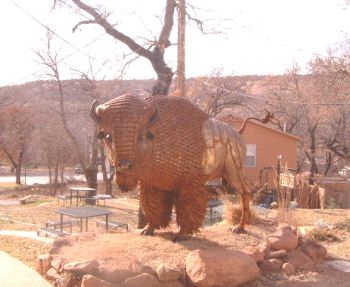 This buffalo had to be here too Art Gallery is a must!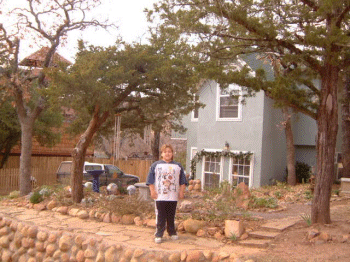 The Blue Fox is a great place to shop.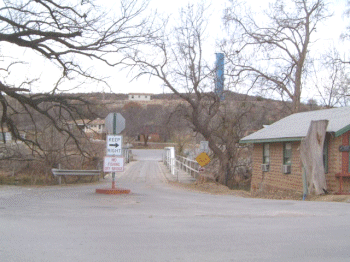 The one-lane bridge connecting both sides of Medicine Park The old Hotel saw wonderful times!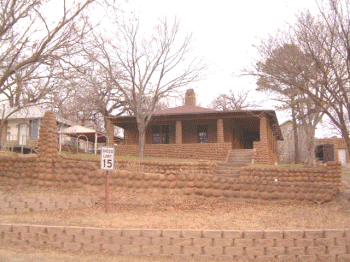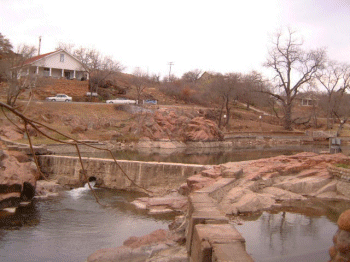 Here is one of the many homes made of cobblestone Scenes of Medicine Creek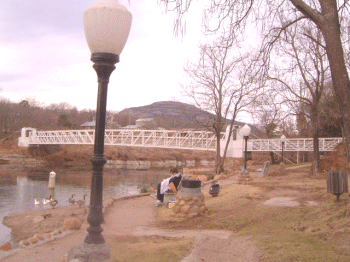 Scenes of Medicine Creek A couple and their baby enjoying the ducks

The Curtis Davis Bridge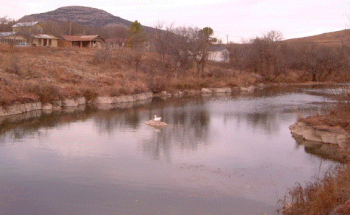 Looking south off the bridge Looking north off the bridge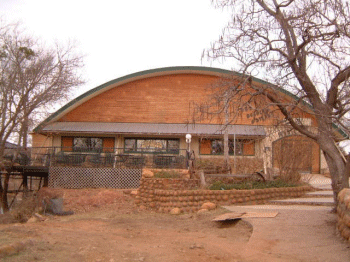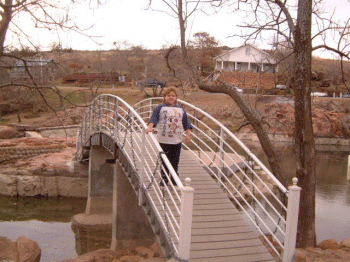 The old skating rink is now Music Hall and a place to eat Candace helps me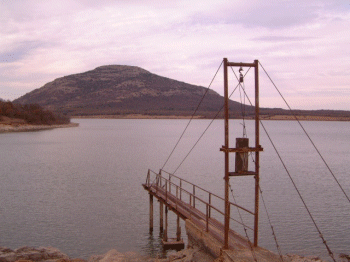 Looking south to Medicine Pake from Lake Lawtonka Dam View of Mount Scott and Lake Lawtonka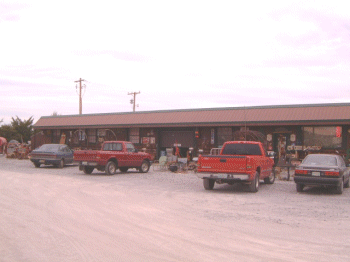 Candace and I stopped here after leaving Medicine Park on Hiway 59, plenty to see.