Custer County
County Seat - Arapaho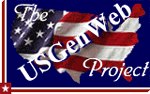 Home | Archives | Cemeteries | Obits | Queries | Look ups | Surnames | Resources

"Links to web sites that are not part of the US Gen Web Project are provided for your convenience and do not imply any endorsement of the web sites or their contents by The US Gen Web Project."

US Gen Web's Official Policy
US Gen Web will not tolerate any copyright violations. Lookup requests should be limited to one name, or perhaps two if it is a married couple. Information given will be minimal, for example if it is a cemetery lookup, the information will be the name of the cemetery and the dates on the headstone. Please do not ask for "everybody with X surname" or an entire family group, or for hardcopies to be mailed; the volunteers have been asked not to comply with such requests. Our lookups will extend to searching the book to determine if the book would be helpful to you in your research. Should the book prove useful, the authors address and ordering information can be provided. If you request a lookup, don't forget to thank your volunteer for their time!

Do you own a Custer County book? Will you volunteer?
If so PLEASE contact Area Coordinator.
---
If you would like a look-up from one of the following Custer County publications, you may contact the listed person for that resource.
Resources available for lookups:
The Western Plains Weatherford Genealogical Society, will do lookups for Custer County OK for a donation. We have a library with over 2000 books.
Added 9/22/03
Custer Co., Oklahoma Federal Census look ups; all census years;
please limit requests to one head of household in any one census year. Glenn McAnarney.
Index of Land Deed Map ca 1910 Custer Co. (4,031 names with sec/twp/range)
If you would like a look-up from this source you may contact Mary Ann Linn LaRue.
---
Annette Corbell <accorbell@hotmail.com> is willing to do lookups (for a fee) in OK, AR, MO & KS..
I'm willing to do just about any kind of genealogical research anyone wants.
In addition my family lived in Mayes County. They were the Wynns listed there in 1910 and continuing unto current day. I also research the Peckenpaugh family who are from Mayes County. In Cherokee County, where do I even start, my husband's indian ancestors are buried in a cemetery just off Highway 82. His great great great grandfather was an interpreter for BIA when he first came to Indian Territory.
Web site is www.okiekin.com
---
This page was last updated on 11/07/13