Custer County
County Seat - Arapaho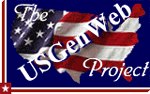 Home | Archives | Cemeteries | Obits | Queries | Look ups | Surnames | Resources

"Links to web sites that are not part of the US Gen Web Project are provided for your convenience and do not imply any endorsement of the web sites or their contents by The US Gen Web Project."
Towns

Cities, Towns & Census Designated Places
Incorporated Places have an asterisk (*).
Name: section-township-range


Elm 24-15N-18W

Parkersburg 29-12N-17W
Alfalfa 28-12N-17W
Ewing 1-12N-17W
Pixter 32-12N-20W
Arapaho

*

24&25-13N-17W
Fimple Junction 5-14N-20W
Quartermaster 6-14N-20W
Anthon 33-15N-17W
Foley Junction 11-14N-16W
Ralph Jct. 16-12N-17W
Belle 6-15N-20W
Golden _-15N-14W
Rathbone 14-12N-18W
Bellview 31-13N-15W
Graves 27-14N-16W
Rogers 16-14N-15W
Butler

*

3-13N-19W
Gyp 13-14N-18W
Samsville 21-14N-19W
Carpenter 31-13N-20W
Hammon 30-14N-20W
Sevenoaks 6-15N-15W
Claude 17-13N-15W
Hampton3-13N-14W
Stafford 4-12N-18W
Clinton

*

14&15-12N-17W
Hobson 11-13N-18W
Sunset 23-15N-17W
Clinton Junction 11-12N-17W
Independence 32-15N-16W
Swan 21-14N-14
Cochran 24-12N-17W
Indianapolis 35-13N-16W
Taylor 22-11N-15W
Cody 4 -5N-14W
Ivanhoe 27-14N-16W
Thomas

*

25&26-15N-15W
Colonel 22-15N-20W
Lawter _-12N-14W
Veak 33-14N-18W
Colter 10-12N-20W
Leota 8-15N-15W
Weatherford

*

7&8-12N-14W
Core 18-14N-14W
Lone Star 14-12N-18W
Crane 8-15N-14N
McClure 34-14N-20W
Barnitz Creek (Coffey Creek)
Custer City

*

27 14N 16W
Moorewood 29-15N-20W
Deer Creek
Dewey 7&8-12N-14W
Nance 24-12N-17W
Quartermaster Creek
East Junction
Osceola 24-15N-19W
Washita River
Edwardsville 23-13N-19W
Three buildings stood in
Clinton the day the town
was opened June 3, 1903.

The Custer County Chronicle, moved from nearby Weatherford.

The Town site office erected
on Frisco Avenue.

The First National Bank building built at the corner of Fourth and Frisco.
This page was last updated on 01/12/11

God Bless America
OKGenWeb State Coordinator
Linda Simpson
Asst: Mel Owings
© 1996-Present ~ All Rights Reserved
U.S. GEN WEB NOTICE: In keeping with our policy of providing free Information on the Internet, data may be used by non-commercial entities, as long as this message remains on all copied material. These electronic pages may NOT be reproduced in any format for profit or for presentation by other persons or organizations. Files may be printed or copied for Personal use only. Persons or organizations desiring to use this material for purposes other than stated above must obtain the written consent of the file contributor.