Custer County
County Seat - Arapaho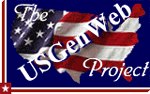 Home | Archives | Cemeteries | Obits | Queries | Look ups | Surnames | Resources

"Links to web sites that are not part of the US Gen Web Project are provided for your convenience and do not imply any endorsement of the web sites or their contents by The US Gen Web Project."
Western Plains Weatherford Genealogical Society
P.O. Box 1672
Weatherford, OK 73096

Recent message Posted on 7Oct2011
Elizebeth Wilson, President
Our Society dues are $18.00 for singles & $20.00 for couples.
We have moved all of our Genealogy collection from the Weatherford Public Library into a house at 520 West Main Street ( on the corner of 5th & Main) in Heritage Park 1 block north of Weatherford City Hall. Open hours are Tues. from 2-4 pm, Thur 6-8 pm, & Sat 10 am-12:00 or by appointment- 580-772-7283.
Our new updated cemetery book- "Gateways To Our Past". is available for $50.00
We have a huge collection of Obituaries clippings from the area newspapers since 1980s & from the microfilmed area newspapers from 1901-1980.
We have started doing lookups - for a small $5.00 donation to our society please send all request to our post office box with a SASE.
Western Plains Genealogical Society, P.O. Box 1672, Weatherford OK 73096
We still have copies of the Weatherford OK Family History book for sell for $48.50 + postage and can help anyone looking for a copy of the Hydro
History book our neighbors in Caddo county.
Our Society meets the 3rd Monday of the months of Sept, Oct, Nov - Feb, March, April, May
We have a Christmas get together in Dec. A Beginner workshop held each Jan.
We publish our newsletter The Western Plainsman 4 times a year. Sept - Jan -March -June
We welcome queries that deal with Custer County Ok. to be included in the newsletters, please tell us Who, When, Where & What you are looking for. We also enjoy printing stories of early settlers in Custer county and articles dealing with the history of the area.
We are collecting early Custer County School students list and looking for early Weatherford High School Yearbooks to add to our collection.
We share our new location with the Western Oklahoma Historical Center Inc. who are using the house as their office space for now. The WOHC group have moved the old Cedar 1 room schoolhouse from north of Weatherford and relocated it in Heritage park at 518 West Main.
Western Oklahoma Historical Center, INC. also takes care of the Blair Log Cabin located across from the Weatherford Post Office.
The Historical one room Cabin is the oldest building in Weatherford. The Custer County Master Gardeners maintain the wonderful heirloom
planting beds around the cabin. (*they deserve some credit for all their hard work)


Elizebth Wilson
Pres & editor for the Western Plains Genealogical Society.
---
This page was last updated on 11/06/13

God Bless America
OKGenWeb State Coordinator
Linda Simpson
Asst: Mel Owings
© 1996-Present ~ All Rights Reserved
U.S. GEN WEB NOTICE: In keeping with our policy of providing free Information on the Internet, data may be used by non-commercial entities, as long as this message remains on all copied material. These electronic pages may NOT be reproduced in any format for profit or for presentation by other persons or organizations. Files may be printed or copied for Personal use only. Persons or organizations desiring to use this material for purposes other than stated above must obtain the written consent of the file contributor.