| | | |
| --- | --- | --- |
| | Harmon County, OKGenweb | |
This material is donated by people who want to communicate with and help others. Every effort is made to give credit and protect all copyrights. Presentation here does not extend any permissions to the public. This material can not be included in any compilation, publication, collection, or other reproduction for profit without the express permission of the owner.
Williams Family Photo
Submitted by:
Martha Patton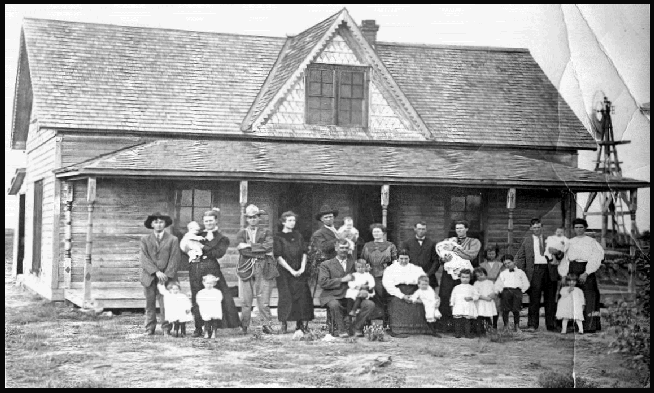 Subj: Photo Harmon Co., Oklahoma
Date: 3/30/2002 7:08:36 AM Central Standard Time
From: Martha Patton
To: WCook14024@aol.com
Mr. Cook,
I believe this is picture of the Williams Family. I think the Couple on the far right may be my grandparents.
Mr. and Mrs. Ed Denton. May some one can help me. I hope this comes out okay.
Note: If you recognize anyone in this photo, please contact Martha Patton,
OKGenweb Harmon Co. Coordinator



OKGenweb Harmon Co. Archivist Jeanette Perrin Coaly