Home | Cemetery | Queries | Researchers | LCGS
This site is proud to be a part of the USGenWeb and OKGenWeb Project.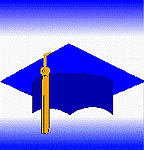 Mt. Pleasant School
Logan County, O. T.
1952 Pupils
Contributed by Ralph J. Steger
Mt. Pleasant School, two miles east of Hiway 77, on Seward Rd., was under Logan County's Superintendent, C. E. Crook. Some of the local people called it the Durley School.
Mrs. Pearl Rogers was the Teacher and Mrs. Fannie Reid was the Jean Teacher (a position that was dropped by the school board, in later years). This was a one room school house, that started out as a dugout school around the 1900's.
1st Grade
Floyd Bolton
Christine Hathorn
Tommy Steger
3rd Grade
Cassie Dewberry
Shirley Hester
Rayness Hester
4th Grade
Carolyn Dewberry
Clarice Durley
Lee Durley
Dorothy Hathorn
Mae Ellen Hathorn
Louise Hester
Shirley Steger
6th Grade
Curtis Dewberry
Anderson Durley
Evelyn Hathorn
Ralph Steger
Leonard Williams
7th Grade
Gregory Williams
8th Grade
Velma Dewberry
Odessa Durley
Nathaniel Hathorn
Ellmary Hester
Ernestine Williams
The students were transferred to Favor High School when they graduated to the 9th grade.




Return to Graduates of Logan County

Return to Logan County Homepage




---




This site may be freely linked, but not duplicated without consent.

All rights reserved. Commercial use of material within this site is prohibited.
The copyright (s) on this page must appear on all copied and/or printed material.

© 2018 by Logan County Coordinator, OKGenWeb Coordinator
Last Updated, 2009