Home | Cemetery | Queries | Researchers | LCGS
This site is proud to be a part of the USGenWeb and OKGenWeb Project.

Logan County Letters

These pictures and/or document (s) are shared freely by people who want to communicate with and help others. Every effort is made to give credit and protect all copyrights. Presentation here does not extend any permissions to the public. This material can not be included in any compilation, publication, collection, or other reproduction for profit without permission.
Elmer Duehning Letter
Guthrie, Logan County, Oklahoma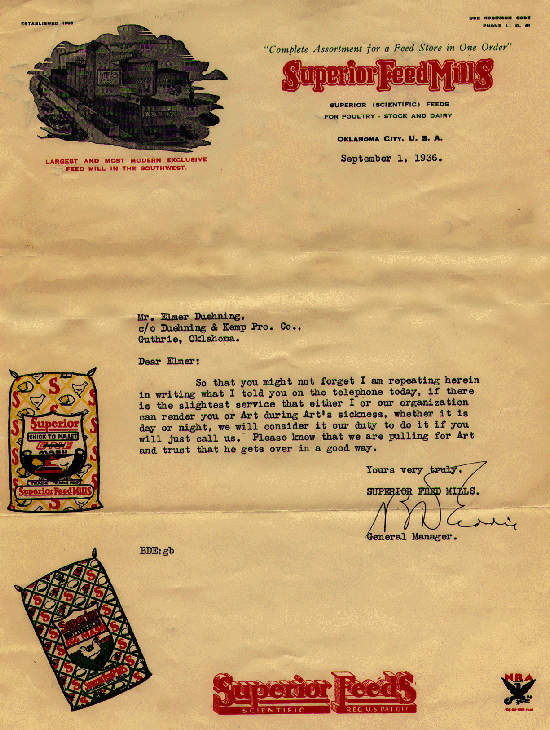 Submitted by: Diane Mikles
Return to Letters of Logan County Page
Return to Logan County Homepage

---
This site may be freely linked, but not duplicated without consent.

All rights reserved. Commercial use of material within this site is prohibited.
The copyright (s) on this page must appear on all copied and/or printed material.

© 2018 by Logan County Coordinator, OKGenWeb Coordinator
Last Updated, 2009