Home | Cemetery | Queries | Researchers | LCGS
This site is proud to be a part of the USGenWeb and OKGenWeb Project.

Vol Benson Family
1911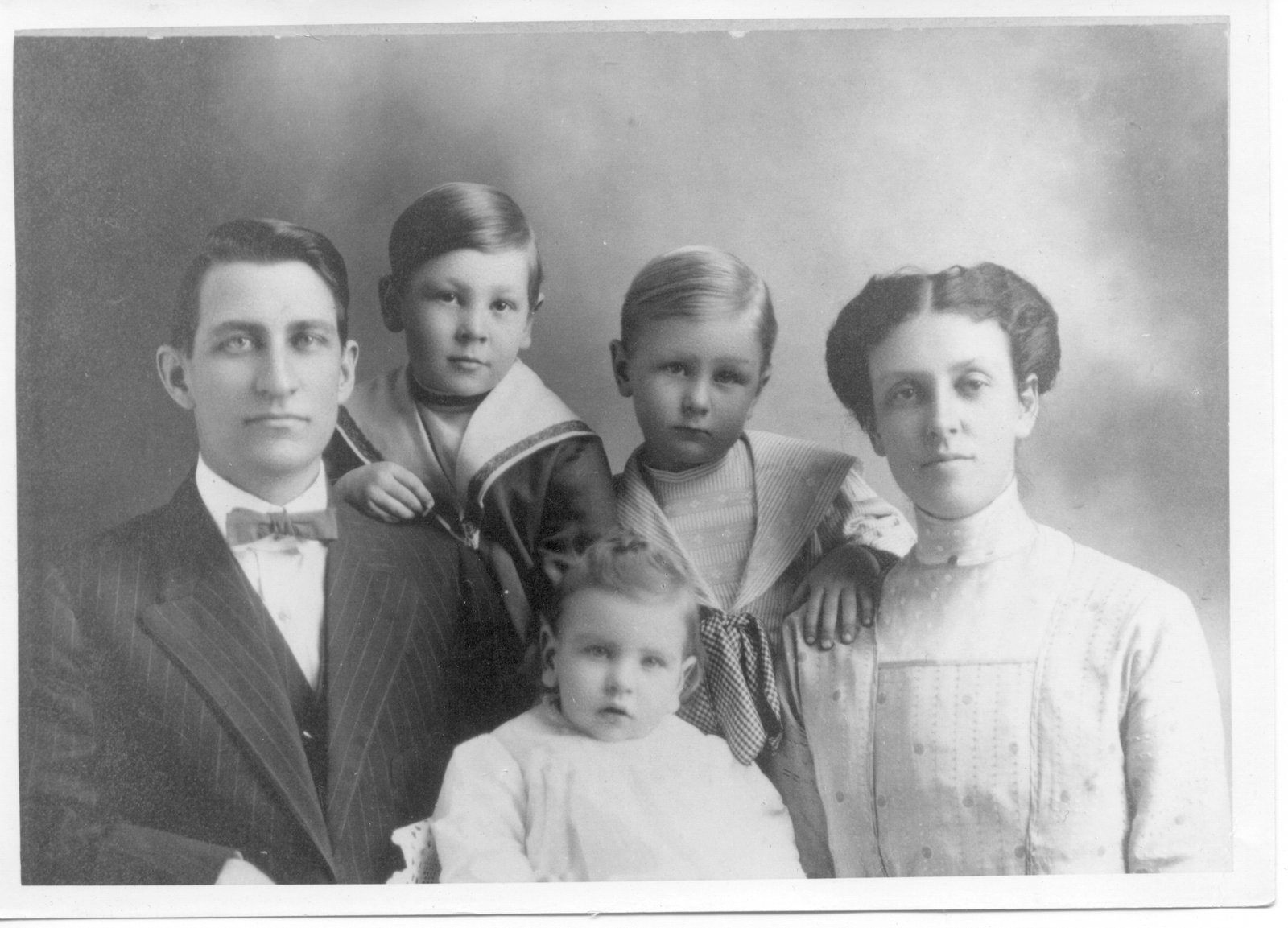 Voliny O. Benson came to Guthrie in 1899 with his parents, John Lewis and Malinda Pinnick Benson. They farmed a homestead in Section 30 of Bear Creek Twp. Lena Kongable Benson came to Guthrie in 1903 with her parents, W. F. and Henrietta Crocker Kongable. They farmed an 80-acre farm on the west side of what is now N. Pine, just northe of Summit View cemetery. Vol and Lena met at the Guthrie United Presbyterian Church in 1905 and were married on 16 Jan 1907. Their first home was at 418 S. Pine, where they lived when this picture, the first of family photographs taken every 5 years, was taken in 1911. The boys pictured are, in the back, Clyde and Robert, and in front Vern (my father). Vol and Lena had 1 more son, Cecil, and then three girls, Irene (Moore), Monnie Etta (Downing) and Ellen (Knox). In 1921 the family moved to 811 E. Vilas, across the street from Capitol elementary school. Vol Benson died in 1950 and Lena in 1973. They are both buried in Summit View cemetery.
This site may be freely linked, but not duplicated without consent.

All rights reserved. Commercial use of material within this site is prohibited.
The copyright (s) on this page must appear on all copied and/or printed material.

© 2016 by Logan County Coordinator, OKGenWeb Coordinator
Last Updated, 2014