Home | Cemetery | Queries | Researchers | LCGS
This site is proud to be a part of the USGenWeb and OKGenWeb Project.

William Frederick Kongable Family
1907
W. F. (Will) Kongable family, 1907
Will and Henrietta Crocker Kongable and their children, taken about 6 months before Will died of typhoid fever
Kongable Home
1908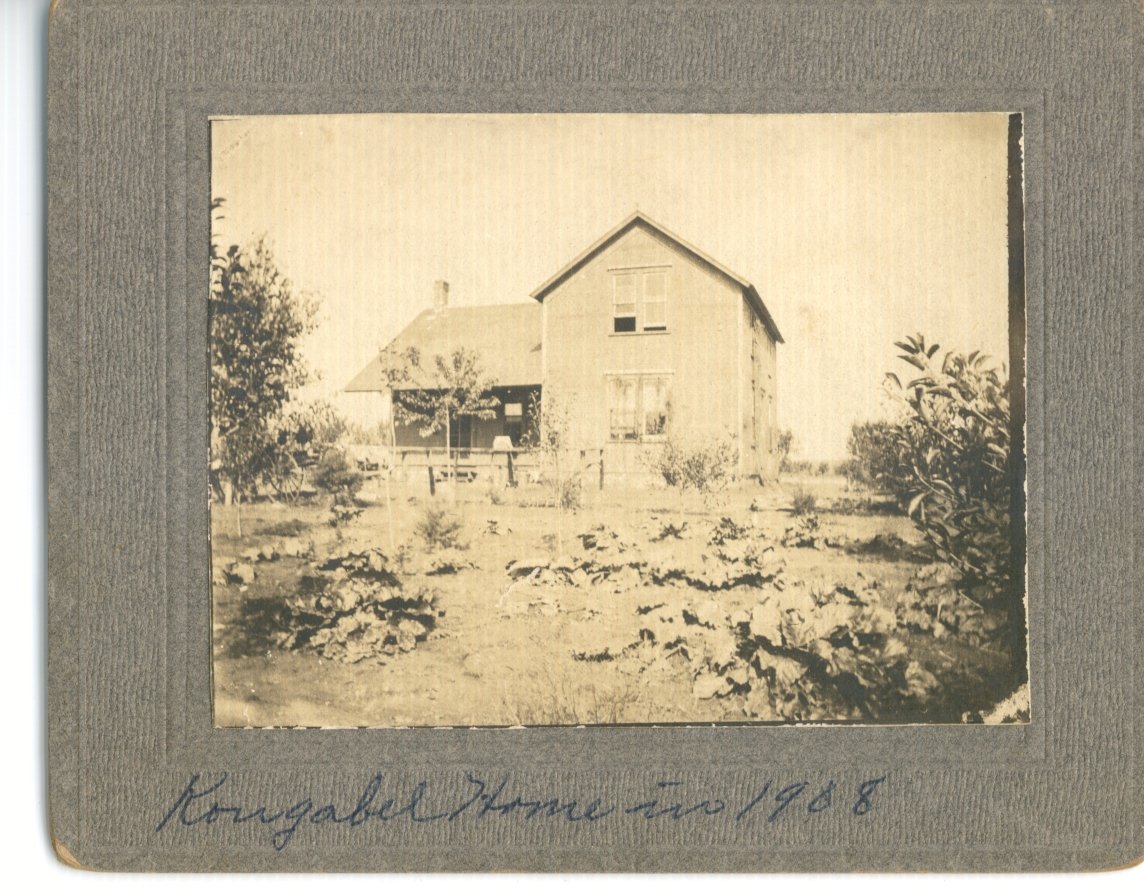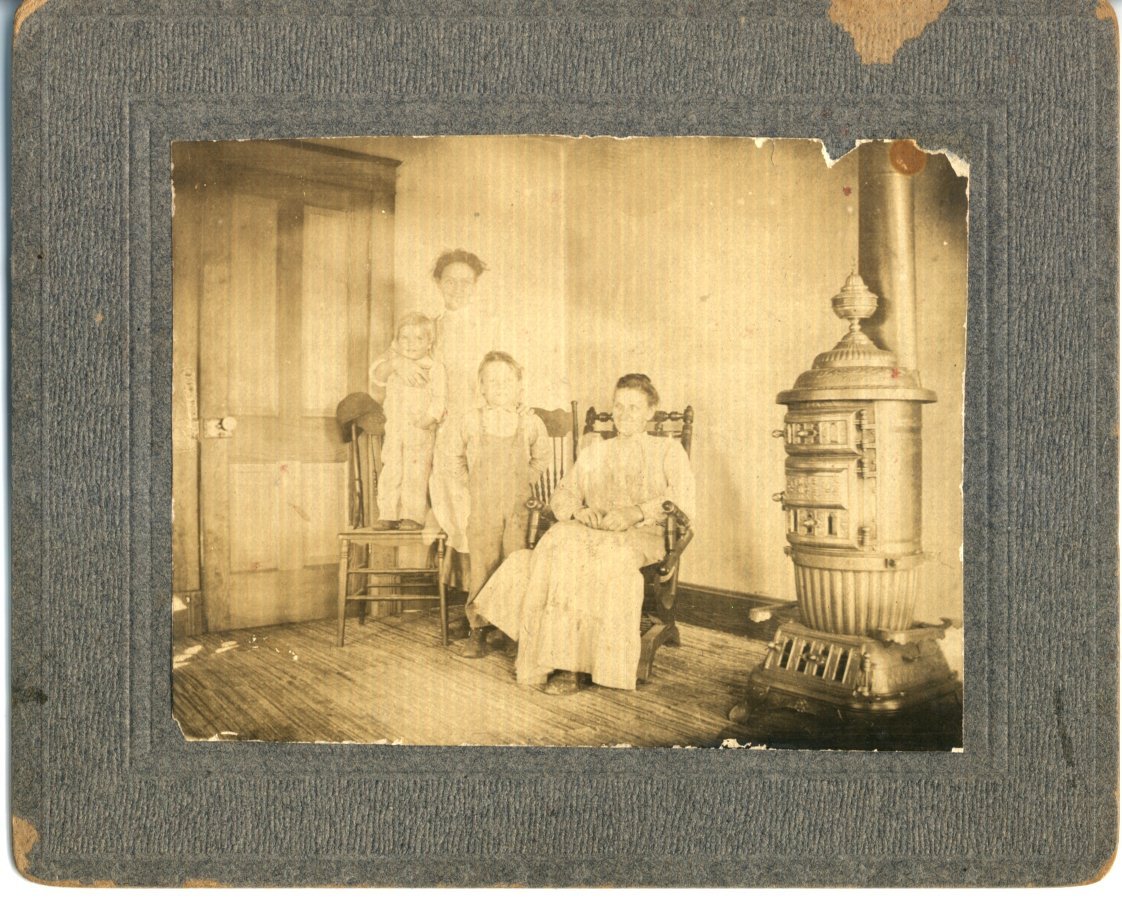 Picture of the W. F. (Will) Kongable farm home on the west side of what is now North Pine about 1/2 mile north of Summit View cemetery. Taken in 1908. The house still stands and until quite recently was occupied by Helen Birch Whittington.

W. F. Kongable and his family came to Guthrie from Richmond, Kansas on February 1, 1903. They first lived in rented quarters near Hwy 77 north of Guthrie. In September 1903 W. F. Kongable bought the 80 acre farm north of Summit View cemetery and built "a new 2-story house." They raised their own food except for staples such as sugar, flour and coffee. Will Kongable died on 8 January 1908 of typhoid fever, leaving his widow, Henrietta, to run the farm and raise 7 of her 9 children who remained at home, ages 19 to 3.

Henrietta Kongable in the living room of this house with 3 of her children. The youngest, standing in the chair, is Harold J. Kongable, who later graduated from Oklahoma A & M and became a vice-president of Westinghouse.
This site may be freely linked, but not duplicated without consent.

All rights reserved. Commercial use of material within this site is prohibited.
The copyright (s) on this page must appear on all copied and/or printed material.

© 2016 by Logan County Coordinator, OKGenWeb Coordinator
Last Updated, 2014