Home | Cemetery | Queries | Researchers | LCGS
This site is proud to be a part of the USGenWeb and OKGenWeb Project.

4 Generations Pinnick-Benson-Titus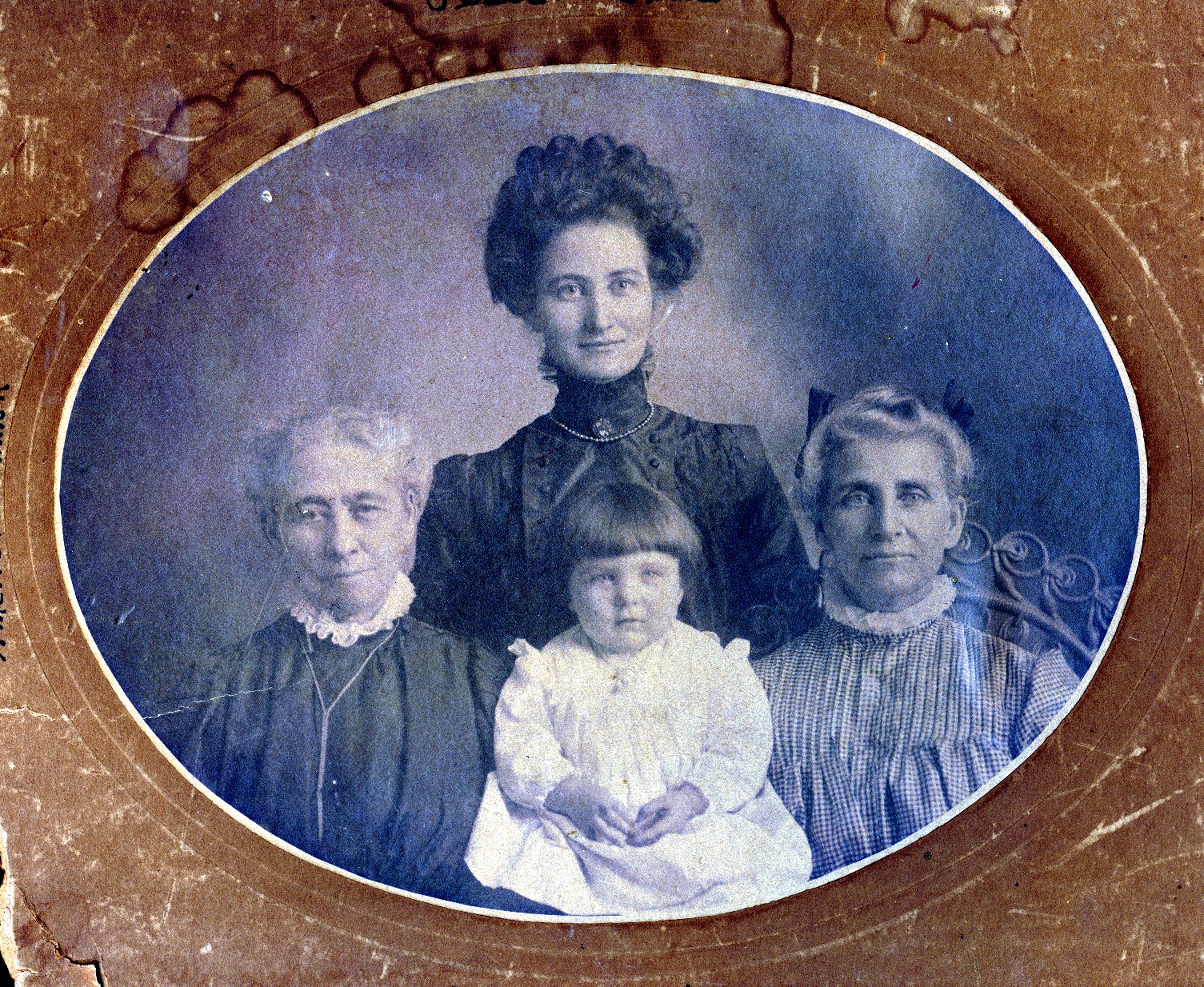 The adults all lived in Guthrie
Left is Civil War widow Mary America Hawkins Pinnick, born 30 Oct 1835 Orange Co, IN, died 24 Feb 1912 Guthrie, OK
Right is Malinda Frances Pinnick Dame Benson, born 28 Mar 1854 Orange Co, IN, died 24 Jul 1917 Guthrie, OK
Top is Pearl Ethel Benson Titus, born 19 Jun 1885 Fowler, KS, died 14 Mar 1929 La Grange IL (daughter of Malinda and John Lewis Benson)
Bottom is Evelyn Titus (Williams), born 16 Jan 1907 Oklahoma City, OK (daughter of Pearl Ethel Benson Titus), died abt 1958
A son of Mary America Pinnick and brother of Malinda Benson was John Hamilton Pinnick, father of Rachel May Pinnick Smith, wife of Ray Smith, owner of Smith's Funeral Home. John Hamilton Pinnick is also buried in Summit View cemetery.
This site may be freely linked, but not duplicated without consent.

All rights reserved. Commercial use of material within this site is prohibited.
The copyright (s) on this page must appear on all copied and/or printed material.

© 2016 by Logan County Coordinator, OKGenWeb Coordinator
Last Updated, 2014