George Anthony Love
Submitted by:
Melanie Monahan Love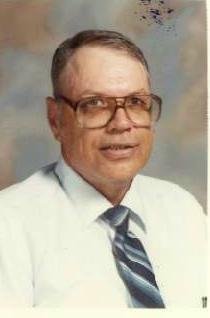 April 8, 2002 - George Anthony Love, 64, Bartlesville, Oklahoma, died February 1, 2002, in the Jane Phillips Medical Center after losing a battle with a long term illness.
Mr. Love was born October 8, 1937, in Springfield, Illinois, to Charlie Monroe and Edith Marie (Wilson) Love. He was reared and educated in Muskogee, Oklahoma, graduating from Muskogee High School in 1955. He received his Bachelor of Arts in 1960 and his Masters in Education in 1967 from Northeastern State College.
Mr. Love served his country in the United States Army from 1960 until 1963. Upon completion of his military service, he taught school in Mission, Texas, until 1966. He moved to Bartlesville and began teaching school in the 1966-67 school year. He met and married Living Thomson on June 5, 1970, in Bartlesville.
Mr. Love earned the Teaching Excellence Award from the Freedoms Foundation at Valley Forge in 1971 and received the High School Teacher Recognition Award from the University of Kansas College of Liberal Arts and Sciences in 1987. He was a member of Copan Masonic Lodge #442, Bartlesville Knights Templar, Tulsa Scottish Rite and enjoyed hunting and fishing. He retired from the Bartlesville school system in 1992.
Survivors include his wife, N. June Love of the home; their sons, Male Love of Bartlesville, Male Thomson of Choctaw, Oklahoma, and Male Love of Humble, Texas; a daughter, Female Cook of Phoenix, Arizona, nine grandchildren. He was preceded in death by his parents.
Funeral services were held February 6, at the Eastern Heights Baptist Church in Bartlesville with Reverend Mark DeMoss officiating. Interment was in the Memorial Park Cemetery under the direction of Stumpff Funeral Home.
A memorial was established in memory of Mr. Love, with the Bartlesville Fire Department, c/o Billy Phillips, 401 South Johnstone, Bartlesville, OK 74003. The family wishes to recognize Bartlesville Ambulance Service for their service to the community

"This Page Was Last Updated Tuesday, 14-Jul-2009 00:38:32 EDT"
© Sue Tolbert