Postcards

Submitted by: Melissa Welsby

<melissa@welsby.com>

Bacone College

This postcard shows 2 pictures of Bacone Indian College. No postmark, but is probably early to mid 1900's. It shows Isaac McCoy Hall on top and merely says "Campus Scene" , Bacone Indian College, Muskogee, Okla.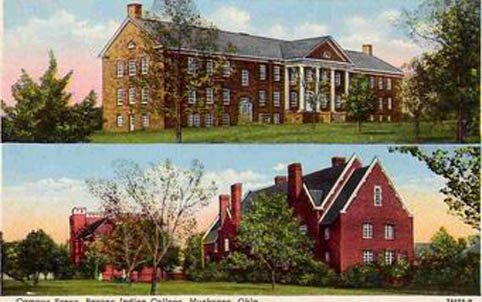 "This Page Was Last Updated Tuesday, 14-Jul-2009 00:39:38 EDT"
© Sue Tolbert