Postcards

Submitted by: Melissa Welsby

<melissa@welsby.com>

Cotton Gin

The postmark on this postcard is December 15, 1908. It is addressed to Miss Mae Welch, Boulder, ILL and is from someone who merely signs the initials H.K.P. I have no idea where this cotton gin was located within Muskogee. The card simply says "Muskogee Cotton Gin, Muskogee, Okla" I would love to know where it was.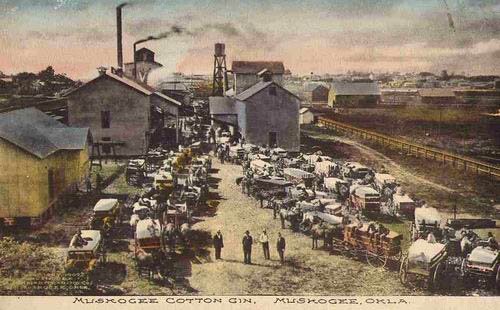 "This Page Was Last Updated Tuesday, 14-Jul-2009 00:39:40 EDT"
© Sue Tolbert