Postcards

Submitted by: Melissa Welsby

<melissa@welsby.com>

Hyde Park 3

This postcard is from 1915. On the front it says "Interior Conservatory, Hyde Park, Muskogee, Okla." There are two men and a woman in the postcard, but I don't know who they are.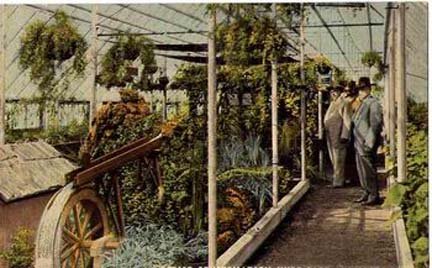 "This Page Was Last Updated Tuesday, 14-Jul-2009 00:39:37 EDT"
© Sue Tolbert