Postcards

Submitted by: Melissa Welsby

<melissa@welsby.com>

Indian Camp

Postmarked May 21, 1911, from someone at 18 East 10th Street, Shawnee, to Mrs. R.G. Herron, Sidell, Ills. On the front it says Old Time Indian Camp, near Muskogee, Okla, and depicts an Indian and his horse, surrounded by tepees, and a wagon.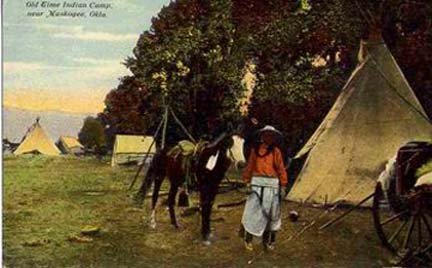 "This Page Was Last Updated Tuesday, 14-Jul-2009 00:39:40 EDT"
© Sue Tolbert