Postcards

Submitted by: Melissa Welsby

<melissa@welsby.com>

New Phoenix Building

"New Phoenix Building, Broadway and 4th St., Muskogee, Okla." No postmark, and I can only guess by the looks of the people and cars that it's 1930's. Maybe knowing when the Phoenix building was "new" would help to date it.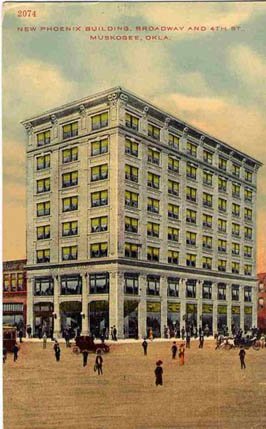 "This Page Was Last Updated Tuesday, 14-Jul-2009 00:39:38 EDT"
© Sue Tolbert