Postcards

Submitted by: Melissa Welsby

<melissa@welsby.com>

St. Paul Church

This postcard is postmarked Oct 1959, from Lee to his mother and father, Mr. & Mrs. W.M. Haggard, Route 3 Box 181, Coffeyville, Kansas. It is significant because part of this church burned in, what, the 80's? So it looks a bit different now.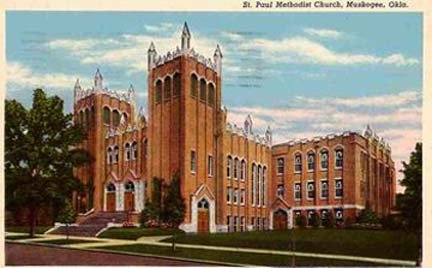 "This Page Was Last Updated Tuesday, 14-Jul-2009 00:39:38 EDT"
© Sue Tolbert