Postcards

Submitted by: Melissa Welsby

<melissa@welsby.com>

Welcome To Muskogee

This is your Welcome sign on the main page, but I sent it anyway. Postmarked April 14, 1911, written by the same guy who sent the Surety Building, to the same woman, Mae Golden. On the front it says "Main Street, Muskogee, Okla"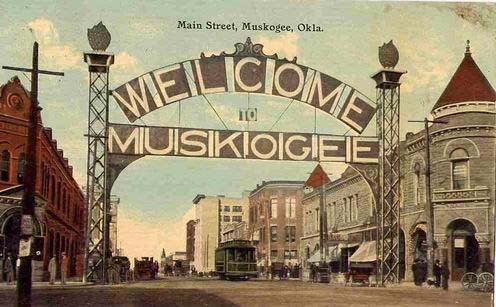 "This Page Was Last Updated Tuesday, 14-Jul-2009 00:39:36 EDT"
© Sue Tolbert