"Links to web sites that are not part of the US Gen Web Project are provided for your convenience and do not imply any endorsement of the web sites or their contents by The US Gen Web Project."
Pushmataha County
JOURNAL 1,
1908 to 1912
Transcribed by: Teresa Young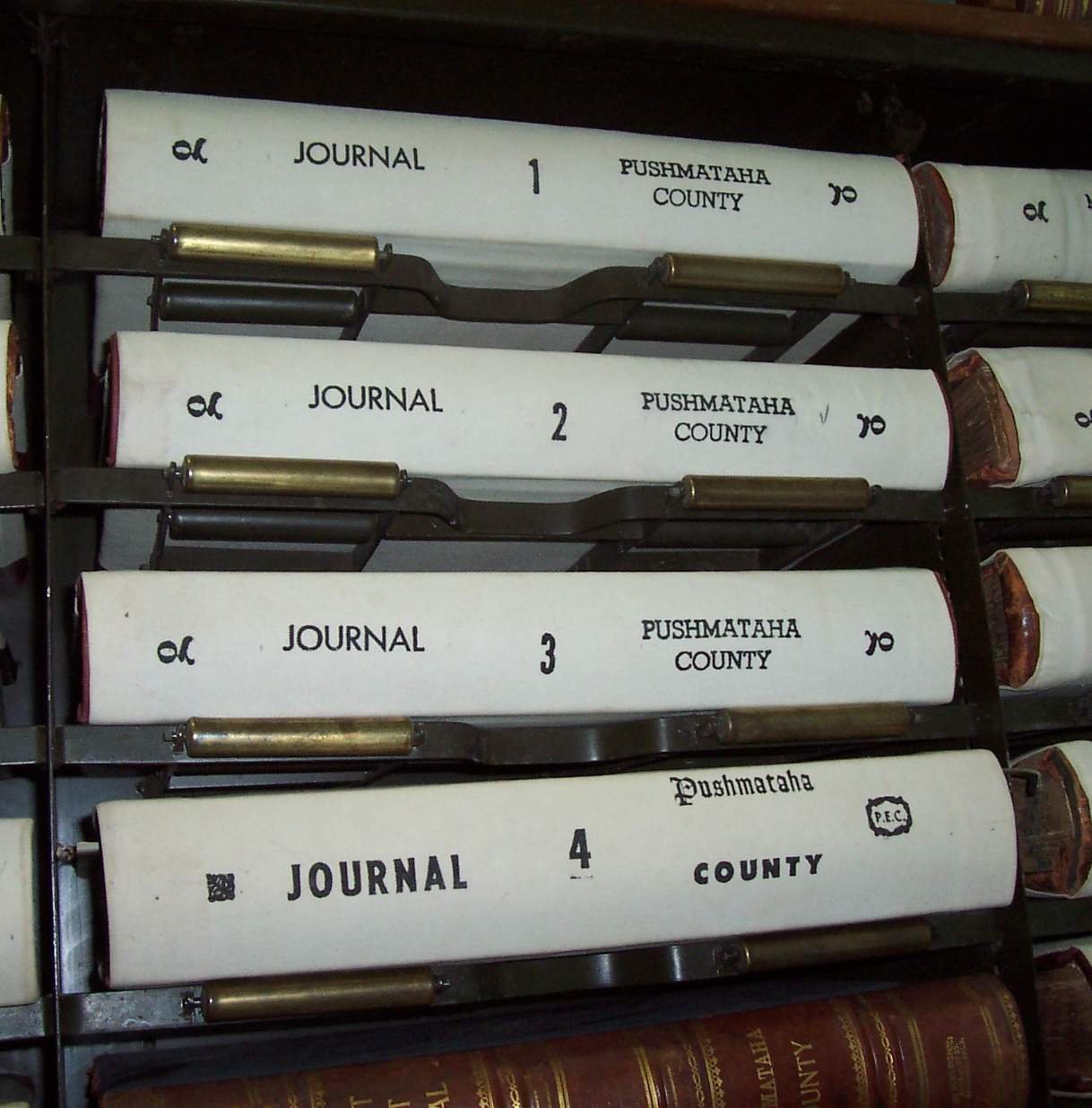 photo of Journals - by Teresa Young
Journal Index
---
Note: I've only transcribed from the large index book. I did not go to file cabinets and pull out docket packages to see how many pages there are. The probate files vary in page number. When you write to the Court Clerk, ask them to count how many pages there are in the docket package on whoever you are looking for, so you will know how much money to send on the probate. Be sure to give the information like this for example:

LEWIS, Isabella Probate No. #304, Page 463-464, August 29, 1911:
In the Matter of the Estate of Isabella LEWIS, Deceased.

Find out how many pages are in docket packet.
To get copies, $1.00 for 1st page, .50 cents thereafter.
Send Stamped Self Addressed Envelope.

Write to:
Court Clerk
Pushmataha County Courthouse
203 S. W. 3rd
Antlers, Oklahoma, 74523
Phone: (580) 298-2274


God Bless America
OKGenWeb State Coordinator
Linda Simpson
Asst: Mel Owings
© 1996-Present ~ All Rights Reserved
U.S. GEN WEB NOTICE: In keeping with our policy of providing free Information on the Internet, data may be used by non-commercial entities, as long as this message remains on all copied material. These electronic pages may NOT be reproduced in any format for profit or for presentation by other persons or organizations. Files may be printed or copied for Personal use only. Persons or organizations desiring to use this material for purposes other than stated above must obtain the written consent of the file contributor.