"Links to web sites that are not part of the US Gen Web Project are provided for your convenience and do not imply any endorsement of the web sites or their contents by The US Gen Web Project."
Gee Byars & Kuykendall
Photo Page
Pushmataha Co., Oklahoma
Please send your Pushmata County Oklahoma Photos
to display here
GunneyJay@sssnet.com
Thank You
Both of these Pictures are of the GEE / BYERS / KUYKENDALL Family Lines...

view larger image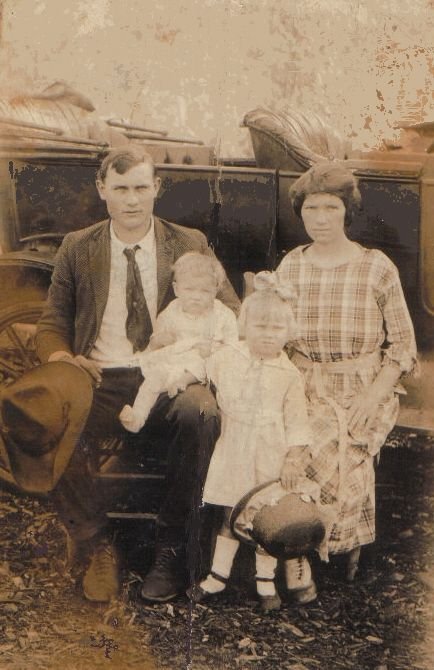 The Man is David Lincoln GEE the son of Henry VanBuren GEE and Mary BYERS GEE...The woman is Bertha Mae KUYKENDALL GEE whom later married James HAYSLIP.
The little girl in the photos is Artie Mae GEE,...the baby is D.L.GEE and the young boy in the car is Luther Thomas GEE (David Lincoln's Brother).
view larger image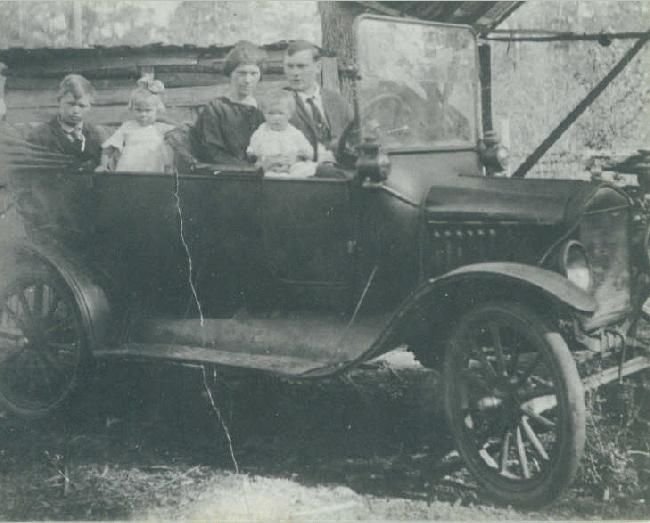 This picture is on a postcard noting the fact that it was the
first car in the Nolia Nashoba area.
Submitted by Delisha Hart
Please send your Pushmata County Oklahoma Photos
to display here

GunneyJay@sssnet.com

Thank You


God Bless America
County Coordinator - April Makerney
County Assistant - Billie Heath
Hosted by OKGenWeb
OKGenWeb State Coordinator
Linda Simpson
Asst: Mel Owings
Copyright 1996-2018 ~ All Rights Reserved
U.S. GEN WEB NOTICE: In keeping with our policy of providing free Information on the Internet, data may be used by non-commercial entities, as long as this message remains on all copied material. These electronic pages may NOT be reproduced in any format for profit or for presentation by other persons or organizations. Files may be printed or copied for Personal use only. Persons or organizations desiring to use this material for purposes other than stated above must obtain the written consent of the file contributor.