William Richard Morgan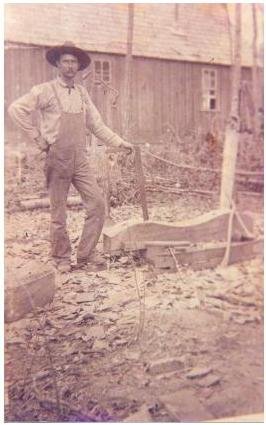 Pictured here with his tools and an oxen yolk being made.

William Richard Morgan moved to Big Cedar, near Antlers, about 1907.

He made oxen yolk, rail road ties , handles and coffins.

** ** **
Morgan Family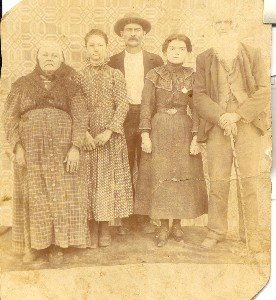 view full size image
taken around 1900.
left to right: Almedia, Nettie, William Richard, Flemie and Nathaniel Morgan
Almedia made the wool tapestry in background.
William Richard moved to Antlers before statehood.
** ** **
Flowers family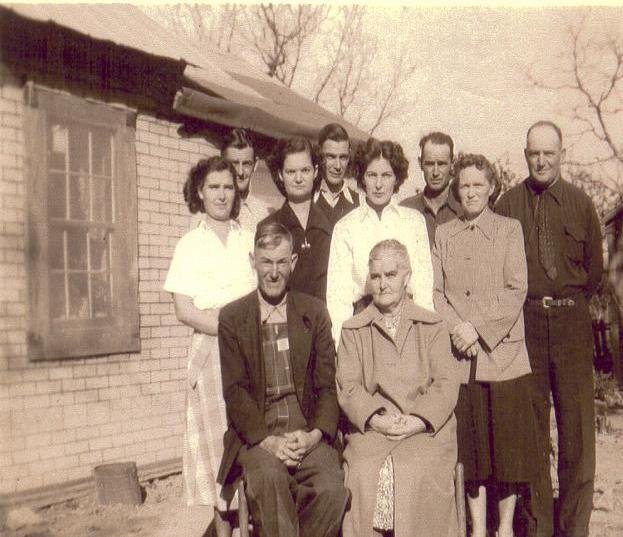 Front:
Tom and Flemmie (Morgan) Flowers
Second row:
Winnie, Tommie, Etta (Flowers) Felihkatubbe, and Ruth Flowers.
Back:
Ray, Nevins, Elmo & Jewel Flowers