"Links to web sites that are not part of the US Gen Web Project are provided for your convenience and do not imply any endorsement of the web sites or their contents by The US Gen Web Project."
1934 School Census


Census submitted by Teresa Young
Adell - Roberson School, Dist.#6 1934 Census

Last Name
First Name
Parents
Addington
Charley Jr.
C. E. Addington
Addington
Geraldine
C. E. Addington
Allen
Archie
Thomas Allen
Allen
Harley
Thomas Allen
Allen
Stanley
Thomas Allen
Baxter
Buddy
Dock Baxter
Benefield
Daisy
Hearley Benefield
Benge
Charley
W. L. Benge
Boling
Ronel
John Boling
Boling
Thelma
John Boling
Chapman
Ben
Betty Chapman
Chapman
Riley
Betty Chapman
Cole
George
C. L. Cole
Cole
Jr.
C. L. Cole
Cole
Nadine
C. L. Cole
Cole
Ruby
C. L. Cole
Cooper
Freelin
John Cooper
Dillard
Dorothy
L. A. Dillard
Erwin
Harry
E. Erwin
Erwin
John
E. Erwin
Hutson
Chaylen
J. C. Hutson
Hutson
Flora
J. C. Hutson
Hutson
Lester
J. C> Hutson
Hutson
Martin
J. C. Hutson
Hutson
Tressie
J. C. Hutson
Lambert
Susie
M. C. Lambert
Lugman
Bonnie
Fred Lugman
Lugman
Rachel
Fred Lugman
Lugman
Zane
Fred Lugman
Marshall
Lula Mae
W. H. Marshall
Martin
Aaron
Hick Martin
McCormick
Cora
L. C. McCormick
McCormick
Loyd
Laura McCormick
McCormick
Mozell
Laura Burgan
McCormick
Otis
Laura Burgan
McCormick
Oweda
Laura Burgan
McCormick
Ozell
Laura Burgan
McGill
Bazel
Sam McGill
McGill
Hazel
Sam McGill
McGlohin
Clive
George McGlohin
McGlohin
Huey
George McGlohin
Mitchell
Eloise
J. W. Mitchell
Mitchell
Wanetta
J. W. Mitchell
Osborn
Idabell
Janie Newman
Robertson
LaHoma
Alice Robertson
Robertson
Roland
W. R. Robertson
Rush
Doyle
Richard Rush
Satterfield
Bert
T. J. Satterfield
Satterfield
Eugene
Bill Satterfield
Satterfield
Leroy
T. J. Satterfield
Satterfield
Rubie
T. J. Satterfield
Smith
Clifton
C. G. Smith
Smith
Desorie
C. G. Smith
Smith
Lorene
C. G. Smith
Smith
Maxine
C. G. Smith
Spears
Benny
L. S. Spears
Spears
J. T.
L. S. Spears
Spears
Juanita
L. S. Spears
Standridge
Lorette
Carl Standridge
Stroud
Viola
W. H. Tompkins
Swift
Doyle
Jim Swift
Swift
Opal
Jim Swift
Swift
Raymond
J. H. Swift
Tedford
Veda Fay
Alva Tedford
Wilson
Ada
J. W. Wilson
Wilson
Leonard
J. W. Wilson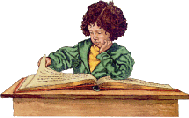 God Bless America

OKGenWeb State Coordinator
Linda Simpson
Asst: Mel Owings
© 1996-Present ~ All Rights Reserved

U.S. GEN WEB NOTICE: In keeping with our policy of providing free Information on the Internet, data may be used by non-commercial entities, as long as this message remains on all copied material. These electronic pages may NOT be reproduced in any format for profit or for presentation by other persons or organizations. Files may be printed or copied for Personal use only. Persons or organizations desiring to use this material for purposes other than stated above must obtain the written consent of the file contributor.