"Links to web sites that are not part of the US Gen Web Project are provided for your convenience and do not imply any endorsement of the web sites or their contents by The US Gen Web Project."
1934 School Census

Census submitted by Teresa Young

Allen School, Dist.#54 1934 Census
Last Name
First Name
Parents
Allen
loyd
C.B. Allen
Allen
Troy Lee
C.B. Allen
Briggs
Inez
C. B. Briggs
Briggs
Clyde
C. B. Briggs
Briggs
Quarter
C. B. Briggs
Briggs
Betty Lou
C. B. Briggs
Bruce
James
C. H. Bruce
Bruce
Rillie
C. H. Bruce
Bruce
Macy
C. H. Bruce
Bruce
O'Neal
C. H. Bruce
Cooper
George
D. M. Cooper
Cooper
Dmyra
Daniel Matthew Cooper
Cooper
Theo
Daniel Matthew Cooper
Cooper
Darress
Daniel Matthew Cooper
Cooper
Juanita
Daniel Matthew Cooper
Cooper
Loman
Daniel Matthew Cooper
Freeman
Lee
Willie Freeman
Freeman
Flossie
Willie Freeman
Freeman
Ethel
Willie Freeman
Freeman
Lois
Willie Freeman
Green
Leroy
Lee Green
Green
Rosa
Lee Green
Green
Wilburn
Lee Green
Hammon
Leva
Dave E. Hammon
Hammon
Ruby
Dave E. Hammon
Hammon
Dovie
Dave E. Hammon
Hammon
Danial
Dave E. Hammon
O'Biggs
Doris
Dan Tallet
O'Biggs
Dorothy
Dan Talley
Poors
Lester
Mrs. M. Poors
Scarberry
Emmit
Louis Scarberry
Scarberry
Bessie
Louis Scarberry
Scarberry
M. L.
Louis Scarberry
Scarberry
Ellis
John Scarberry
Scarberry
Odis
John Scarberry
Simpson
Earl
W. H. Simpson
Simpson
Preston
W. H. Simpson
Simpson
Irene
W. H. Simpson
Simpson
Marene
W. H. Simpson
White
Perry
J. A. White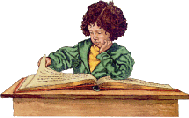 God Bless America

OKGenWeb State Coordinator
Linda Simpson
Asst: Mel Owings
© 1996-Present ~ All Rights Reserved

U.S. GEN WEB NOTICE: In keeping with our policy of providing free Information on the Internet, data may be used by non-commercial entities, as long as this message remains on all copied material. These electronic pages may NOT be reproduced in any format for profit or for presentation by other persons or organizations. Files may be printed or copied for Personal use only. Persons or organizations desiring to use this material for purposes other than stated above must obtain the written consent of the file contributor.