"Links to web sites that are not part of the US Gen Web Project are provided for your convenience and do not imply any endorsement of the web sites or their contents by The US Gen Web Project."
1934 School Census

Census submitted by Teresa Young

Bugtussel School, Dist.#59 1934 Census
Last Name
First Name
Parents
ASKEW
Cornelius
C. W. Askew
ASKEW
Emma Lou
C. W. Askew
ASKEW
Fern
C. W. Askew
ASKEW
Marvin
C. W. Askew
BOLING
Delbert
Will Boling
BOLING
Leona
Will Boling
BOLING
Maggie
Will Boling
GENTRY
Lafayetta
Grace Hensley
GILLILAND
Annie
Elza Gilliland
GILLILAND
Harvey
Elza Gilliland
GILLILAND
Mary
Elza Gilliland
GILLILAND
Walter
Elza Gilliland
GILLILAND
Eugene
John Gilliland
HENSLEY
Dempsey
Grace Hensley
HOLLINS
Roxie
Willie Randell
NABORS
Audell
J. J. Nabors
NABORS
Jay
J. J. Nabors
NABORS
Myron
J. J. Nabors
NABORS
Buford
J. J. Nabors
POOL
Raymond
Dona Pool
QUIGLEY
Wilburn
R. L. Quigley
SIZEMORE
Edna
C. C. Sizemore
SIZEMORE
Virdin
C. C. Sizemore
SIZEMORE
Auberry
C. C. Sizemore
SIZEMORE
Charlie
C. C. Sizemore
SIZEMORE
Calvin
C. C. Sizemore
SMITH
Buford
Ervin Smith
SMITH
Luther
Ervin Smith
TITUS
Wilma Fay
L. C. Titus
WEATHERS
G. C.
Ted Weathers
WHITSON
Cora
Z. T. Whitson
WHITSON
Zelno
Z. T. Whitson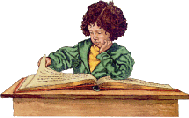 God Bless America

OKGenWeb State Coordinator
Linda Simpson
Asst: Mel Owings
© 1996-Present ~ All Rights Reserved

U.S. GEN WEB NOTICE: In keeping with our policy of providing free Information on the Internet, data may be used by non-commercial entities, as long as this message remains on all copied material. These electronic pages may NOT be reproduced in any format for profit or for presentation by other persons or organizations. Files may be printed or copied for Personal use only. Persons or organizations desiring to use this material for purposes other than stated above must obtain the written consent of the file contributor.