"Links to web sites that are not part of the US Gen Web Project are provided for your convenience and do not imply any endorsement of the web sites or their contents by The US Gen Web Project."
1934 School Census

Census submitted by Teresa Young

Divide School Dist.#16 1934 Census
Last Name
First Name
Parents
BAKER
Eliza
Ben Benjamin
BAKER
Jack
Ben Benjamin
DAWKINS
Joyce
Lonnie Dawkins
DAWKINS
Lonnie Lee
Lonnie Dawkins
DAWKINS
Lorine
Lonnie Dawkins
DAWKINS
Milford
Wallace Dawkins
DAWKINS
Rolland
Lonnie Dawkins
DAWKINS
Wittie
Wallace Dawkins
DOZIER
Dovie
Pete Dozier
DOZIER
Ova
Pete Dozier
DOZIER
Pierce
Pete Dozier
HAMILTON
James
Roy T. Hamilton
HAMILTON
Myrtle
Ruby E. Hamilton
HAMILTON
Thomas
Roy T. Hamilton
HAMPTON
A. L.
W. G. Hampton
HAMPTON
Archie
W. G. Hampton
HUTCHINSON
Edward
P. R. Hutchinson
HUTCHINSON
Norene
P. R. Hutchinson
JEFFREY
George
Brice Prater
KIDD
David
W. M. Kidd
KIDD
Judy
W. M. Kidd
KIDD
Sylvia
W. M. Kidd
KINCAID
Bessie
Fred Kincaid
MINYARD
Evelyn
J. O. Minyard
MINYARD
Truworth
J. O. Minyard
ROBBINS
Magada
T. J. Robbins
ROBBINS
Marvin Kelly
T. J. Robbins
ROBBINS
Mildred
T. J. Robbins
SCHOOLCRAFT
Luther
Mary Schoolcraft
SCHOOLCRAFT
Tommy
Mary Schoolcraft
SMITH
Lorene
May Shrodes
SNOW
Alvie
G. W. Snow
SNOW
Dempsey
G. W. Snow
SNOW
Earnest
G. W. Snow
SNOW
Leo
G. W. Snow
SNOW
Margie
G. W. Snow
SNOW
Marvin
G. W. Snow
SNOW
Verdie
G. W. Snow
SNOW
Wynota
G. W. Snow
WATSON
Burnett
Ben Benjamin
WEBSTER
Frances
Agnes Watson
WESLEY
Imogene
L. G. Wisley
WISLEY
E. J.
L. G. Wisley
WISLEY
Gussie
L. G. Wisley
WISLEY
Mozell
L. G. Wisley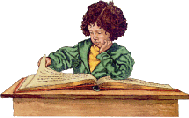 God Bless America

OKGenWeb State Coordinator
Linda Simpson
Asst: Mel Owings
© 1996-Present ~ All Rights Reserved

U.S. GEN WEB NOTICE: In keeping with our policy of providing free Information on the Internet, data may be used by non-commercial entities, as long as this message remains on all copied material. These electronic pages may NOT be reproduced in any format for profit or for presentation by other persons or organizations. Files may be printed or copied for Personal use only. Persons or organizations desiring to use this material for purposes other than stated above must obtain the written consent of the file contributor.