"Links to web sites that are not part of the US Gen Web Project are provided for your convenience and do not imply any endorsement of the web sites or their contents by The US Gen Web Project."
1934 School Census

Census submitted by Teresa Young

Ethel School Dist.#29 1934 Census
Last Name
First Name
Parents
ADAMS
Shobert
O. G. Adams
BARRETT
Homer Lee
Ed Barrett
BURTON
Bessie
W. S. Daniels
CALEB
Gene
Enos Caleb
CALEB
Gladys
Enos Caleb
CALEB
John
Enos Caleb
CALEB
Lawrence
Enos Caleb
CALEB
Lula Jane
Enos Caleb
CALEB
Mildred
Enos Caleb
COCHRAN
Billie
Billie Cochran
COCHRAN
Edgar
Floyd Cochran
COCHRAN
Helen
Billie Cochran
COCHRAN
Lilla May
Billie Cochran
COCHRAN
Nellie
Billie Cochran
COLE
Lorine
L. A. Cole
DUNIHO
Arline
J. J. Duniho
DUNIHO
Lona B.
J. J. Duniho
DUNIHO
Louis
J. J. Duniho
FORD
Clarence
W. R. Ford
FORD
Flo
W. R. Ford
GALLEGLY
Ethel
G. F. Gallegly
GALLEGLY
John
G. F. Gallegly
GALLEGLY
Ruth
G. F. Gallegly
GARMAN
Cecil
Ed Garman
GARMAN
John
Ed Garman
GARMAN
Robert
Ed Garman
GORDON
Clarence
F. Gordon
GORDON
Florene
F. Gordon
GORDON
Raymond
F. Gordon
GORDON
Vivian
F. Gordon
HARRIS
Arvel Arnold
E. E. Harris
HAWKINS
Juanita
Albert Hawkins
HOLT
Donald
Ray Holt
HOLT
Kenneth
Ray Holt
HOLT
Neal
Ray Holt
JOHNSON
Eliza
C. C. Johnson
JOHNSON
Raymond
C. C. Johnson
LABOR
Elsie
William Labor
LAWLESS
Almern
A. A. Lawless
LAWLESS
Doyle
A. A. Lawless
LAWLESS
Lois
A. A. Lawless
LAWLESS
Sybil
A. A. Lawless
LAWLESS
Wayne
A. A. Lawless
LAWSON
Deslie
D. R. Lawson
LAWSON
Edith
D. R. Lawson
LEE
Charles
C. E. Lee
LEE
Ruth
C. E. Lee
LEE
Thelma
C. E. Lee
MAINE
Gladys
W. F. Putman
MALES
Ollie
Frances Males
MALES
Sidney
J. J. Duniho
MALES
Stanley
N. H. Males
McKEEVER
Dorotha
D. H. McKeeves*
MEDELL
Mitchell
Oscar Medell
MEDELL
Mix
Oscar Medell
MOORE
Alline
L. V. Moore
MORGAN
Oma
M. C. Wheeler
MORGAN
Rose
M. C. Wheeler
PERRY
Audry
Geo A. Perry
PERRY
Geo Jr.
Geo A. Perry
PERRY
Hermione
Geo A. Perry
PERRY
Tuila
Geo A. Perry
PETTY
Dell
A. A. Lawless
ROBINSON
Bessie
Troy Robinson
ROBINSON
Henry
Hattie Robinson
ROBINSON
Iva Bell
Hattie Robinson
ROBINSON
Leroy
Hattie Robinson
ROBINSON
Veral
Hattie Robinson
VAUGHN
Eugene
J. L. Vaughn
WHITE
Margie
R. D. White
WHITE
R. L.
R. L. White
WILLISON
Coy
D. E. Willison
WILLISON
Regnal
D. E. Willison
WHEELER
Dave
Charles Wheeler
WHEELER
Violet
Charles Wheeler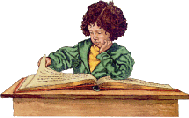 God Bless America

OKGenWeb State Coordinator
Linda Simpson
Asst: Mel Owings
© 1996-Present ~ All Rights Reserved

U.S. GEN WEB NOTICE: In keeping with our policy of providing free Information on the Internet, data may be used by non-commercial entities, as long as this message remains on all copied material. These electronic pages may NOT be reproduced in any format for profit or for presentation by other persons or organizations. Files may be printed or copied for Personal use only. Persons or organizations desiring to use this material for purposes other than stated above must obtain the written consent of the file contributor.