"Links to web sites that are not part of the US Gen Web Project are provided for your convenience and do not imply any endorsement of the web sites or their contents by The US Gen Web Project."
1934 School Census

Census submitted by Teresa Young

Greenwood School, Dist.#41 1934 Census
Last Name
First Name
Parents
AMEND
H. C. Jr.
H. C. Amend
ASHFORD
Logan
Ethel Ashford
ASHFORD
Walter
Ethel Ashford
BENNETT
George
Sam G. Bennett
BENNETT
Grace Elizabeth
Sam G. Bennett
BENNETT
Julia Ann
Sam G. Bennett
BENNETT
Paul
Sam G. Bennett
CARVER
Earnest
Jesse Carver
CARVER
Elmo
Jesse Carver
CARVER
J. T.
Jesse Carver
CARVER
Julius
Jesse Carver
CARVES
Gordon
J. T. Robbins
FARMER
Pat
Euoid Farmer
GERNAND
Nina
Chas Gernand
GILES
Audrey
Joe Giles
GILES
Clifford
Joe Giles
GILES
Lenora
Joe Giles
GILES
Patricia
Joe Giles
GILES
Warren
Joe Giles
HOWELL
Edward
Laura Howell
HOWELL
Mary
Laura Howell
JOHNSON
Lorene
Bernice Johnson
KENNEDY
Claud
Jack Kennedy
KENNEDY
Effie Jean
Jack Kennedy
KENNEDY
Estella
Jack Kennedy
MELTON
Esther
J. C. Melton
MELTON
James
J. C. Melton
MELTON
John Paul
J. C. Melton
MELTON
Mildred
J. C. Melton
MELTON
Ruth Inez
J. C. Melton
MOON
Bonnie Lee
Dora Hopkins
MOON
Cecil
Frank Moon
MOON
Omri
Frank Moon
MOON
Onie
Frank Moon
MOUSER
Calvin
Lucy Williams
MURRAY
Earl Edwin
Lena E. Robbins
MURRAY
Maggie Laveta
Lena E. Robbins
OLIVER
Harwood
Sallie Oliver
OLIVER
Jr.
Jr. Oliver
OLIVER
Leroy
Sallie Oliver
PAGE
Clarita
W. H. Page
PAGE
Cleora
W. H. Page
PAGE
Kenneth
W. H. Page
PAGE
Neuman
W. H. Page
PAGE
Noel
W. H. Page
PAGE
Vernon
W. H. Page
PEACOCK
Louise
Beaulah Rard
POPE
Daisey
Giney Pope
POPE
Donald
Giney Pope
POPE
Inez
Giney Pope
POPE
June
Giney Pope
POPE
Marie
Giney Pope
POPE
Rex
Giney Pope
POTTS
Juanita
L. L. Potts
POTTS
Leroy
L. L. Potts
POTTS
Minnie Lee
L. L. Potts
RARD
Christine
J. D. Rard
RARD
Elizabeth
J. D. Rard
RARD
Francis
Agnes Rard
RARD
Paul D.
J. D. Rard
ROBBINS
Wesley
J. T. Robbins
ROBBINS
Zella
J. T. Robbins
ROBISON
Merle
Vera Robison
SEXTON
Doretha
Edmond Sexton
SEXTON
Doris
E. Sexton
SEXTON
Ellen
E. Sexton
SEXTON
Garland
E. Sexton
SEXTON
Neita
E. Sexton
SPENCE
J. C.
Juanita Spence
WRIGHT
Della
C. D. Gernand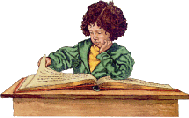 God Bless America

OKGenWeb State Coordinator
Linda Simpson
Asst: Mel Owings
© 1996-Present ~ All Rights Reserved

U.S. GEN WEB NOTICE: In keeping with our policy of providing free Information on the Internet, data may be used by non-commercial entities, as long as this message remains on all copied material. These electronic pages may NOT be reproduced in any format for profit or for presentation by other persons or organizations. Files may be printed or copied for Personal use only. Persons or organizations desiring to use this material for purposes other than stated above must obtain the written consent of the file contributor.