"Links to web sites that are not part of the US Gen Web Project are provided for your convenience and do not imply any endorsement of the web sites or their contents by The US Gen Web Project."
1934 School Census

Census submitted by Teresa Young

James Ranch School, Dist.#68 1934 Census
Last Name
First Name
Parents
ALEXANDER
Evelyn
Aubrey Alexander
ALEXANDER
William
Aubrey Alexander
BAILEY
Doyle
W. A. Bailey
CHAMBERS
Robert
Ariel Palmer
FENNEL
Dabney
Jim Fennel
FENNEL
Euba
Jim Fennel
FENNEL
Roy
Jim Fennel
GORBETT
J. H.
Waber Gorbett
GORBETT
Baby Ruth
Waber Gorbett
GORBETT
Josie
Waber Gorbett
HEAD
Ellen
D. S. Stanley
JOHNSON
Cora May
G. W. Johnson
MASTERS
Earl
J. T. Masters
MASTERS
William
J. T. Masters
McNEW
Henry
Lawrence McNew
MILLS
Alene
E. E. Mills
MILLS
Mary
E. E. Mills
NOEL
Jimmie
page torn
PARSONS
Duniho
Jack Parsons
PARSONS
Geneva
Jack Parsons
PARSONS
Marion
page torn
PARSONS
Pearl
page torn
STANFORD
Fred
T. C. Stanford
STANFORD
Idene
T. C. Stanford
STANFORD
Robert
T. C. Stanford
STANLEY
Edith
R. L. Stanley
STANLEY
Hazel
R. L. Stanley
STANLEY
Helen
D. S. Stanley
STANLEY
Helen
R. L. Stanley
STANLEY
Johnny
R. L. Stanley
STANLEY
Lawrence
D. S. Stanley
STANLEY
Theo
D. S. Stanley
STANLEY
Vernon
R. L. Stanley
WOLFE
Almeda
David Wolfe
WOLFE
Fred
Ellen Wolfe
WOLFE
George
Ellen Wolfe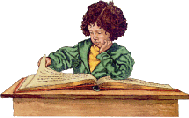 God Bless America

OKGenWeb State Coordinator
Linda Simpson
Asst: Mel Owings
© 1996-Present ~ All Rights Reserved

U.S. GEN WEB NOTICE: In keeping with our policy of providing free Information on the Internet, data may be used by non-commercial entities, as long as this message remains on all copied material. These electronic pages may NOT be reproduced in any format for profit or for presentation by other persons or organizations. Files may be printed or copied for Personal use only. Persons or organizations desiring to use this material for purposes other than stated above must obtain the written consent of the file contributor.