"Links to web sites that are not part of the US Gen Web Project are provided for your convenience and do not imply any endorsement of the web sites or their contents by The US Gen Web Project."
1934 School Census

Census submitted by Teresa Young


these records were typed as written. any mistakes were on the original document
Johns Valley, Dist. # 7 1934 Census
Last Name
First Name
Parents
BLEVINS
Eugene
Lottie Blevins
BRESHEARS
Floyd
S. F. Breshears
BRESHEARS
Lettie
S. F. Breshears
BRESHEARS
Loyd
S. F. Breshears
BRESHEARS
Roy
S. F. Breshears
BRYANT
Ellis
Ray Bryant
BRYANT
William
Ray Bryant
COLLINS
Mary Jane
Linnie Sutterfield
COLLINS
Roy
Charlie Collins
DUNCAN
Ammy
A. H. Duncan
DUNCAN
Burnice
A. H. Duncan
DUNCAN
Eugene
A. H. Duncan
DUNCAN
Leyarn
A. H. Duncan
FOBB
John Calvin
B. J. Fobb
FOBB
Josephine
B. J. Fobb
FOBB
Naomi Ruth
B. J. Fobb
HOLLINGSWORTH
Evelyn
Esther Hollingsworth
JACKSON
Vella Mae
E. L. Jackson
MIKEL
Helen
J. W. Mikel
MIKEL
Ira
J. W. Mikel
MIKEL
Kalen
J. W. Mikel
MILLER
Helen
Grady Miller
MILLER
Louis
Grady Miller
OWENS
Dixie
Tom Owens
OWENS
Fred
Tom Owens
OWENS
Levion
Tom Owens
OWENS
Monroe
Tom Owens
SILVEY
Ellis
Tom Silvey
SILVEY
Ernest
Tom Silvey
SILVEY
Estella
Tom Silvey
SILVEY
Harman
Tom Silvey
SILVEY
Ray
Tom Silvey
SILVEY
Samuel
Tom Silvey
SUTTERFIELD
Goldie
Jake Sutterfield
SUTTERFIELD
Lucie
Jake Sutterfield
SUTTERFIELD
Luther
Jake Sutterfield
SUTTERFIELD
Pearlie
Jake Sutterfield
TODD
Frankie
Charlie Collins
TODD
Jackie
Roxie Todd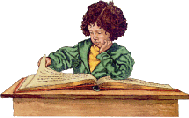 God Bless America

OKGenWeb State Coordinator
Linda Simpson
Asst: Mel Owings
© 1996-Present ~ All Rights Reserved

U.S. GEN WEB NOTICE: In keeping with our policy of providing free Information on the Internet, data may be used by non-commercial entities, as long as this message remains on all copied material. These electronic pages may NOT be reproduced in any format for profit or for presentation by other persons or organizations. Files may be printed or copied for Personal use only. Persons or organizations desiring to use this material for purposes other than stated above must obtain the written consent of the file contributor.