"Links to web sites that are not part of the US Gen Web Project are provided for your convenience and do not imply any endorsement of the web sites or their contents by The US Gen Web Project."
1934 School Census

Census submitted by Teresa Young


these records were typed as written. any mistakes were on the original document
Kellond, Dist. # 33 1934 Census
Last Name
First Name
Parents
BECK
Mildred
C. R. Beck
BELL
R. C.
Wesley Bell
BELL
Wanda
Doyle Bell
CARTER
Dorothy
M. V. Carter
CARTER
Maxine
M. V. Carter
COLE
H. C.
Henry Cole
DEEVER
Robert
Fred T. Deever
FARMER
Katie
Jimmie Leonard
HAWKINS
Arnold
Fred Hawkins
HAWKINS
Geneva
Fannie Hawkins
HAWKINS
Herbert
Fred Hawkins
HAWKINS
Hester
Fred Hawkins
HOLYBEE
Pearl
J. W. Coggin
HUNTER
Dempsey
J. W. Hunter
HUNTER
Don
J. W. Hunter
HUNTER
Willie
J. W. Hunter
HURT
Raymond
W. M. Caldwell
HURT
Reno
W. M. Caldwell
LEONARD
Edith
Julie Leonard
LEONARD
Gladys
Elmer Leonard
LEONARD
Helen
Elmer Leonard
McARTHUR
Grace
J. M. McArthur
McARTHUR
J. D.
J. M. McArthur
McARTHUR
Morgan
W. S. McArthur
McMAHAN
Dewey
S. F. McMahan
MILES
Juanita
J. W. Coggins
MILLER
Dora Lee
J. R. Miller
MILLER
Louis
J. R. Miller
MURPHY
Evelyn
W. N. Murphy
OWENS
Odis
Wesley Bell
PASTON
Mamie
A. E. Yates
PASTON
Woodrow
A. E. Yates
RIGGS
J. W.
G. R. Riggs
RIGGS
Jaunita
G. R. Riggs
RIGGS
J. W.
G. R. Riggs
SPEAKS
Christine
N. G. Speaks
SPEAKS
Dorothy
N. G. Speaks
SPEAKS
Ephriam
N. G. Speaks
SPEAKS
Geraldine
C. L. Speaks
SPEAKS
James
Maggie Pfaff
SPEAKS
Jaunita
N. G. Speaks
SPEAKS
Jess
Maggie Pfaff
SPEAKS
Leland
Maggie Pfaff
SPEAKS
Margaret
Maggie Pfaff
SPEAKS
Opal
N. G. Speaks
SPEAKS
Sam Jr.
Maggie Speaks
SPEAKS
Violet
N. G. Speaks
SUTTERFIELD
Sylvia
Tom R. Johnson
THOMAS
Gorden
Mack Thomas
THOMAS
Joyce
D. J. Thomas
WHATLEY
James
W. W. Whatley
WHATLEY
Loyce
W. W. Whatley
WILKINS
Mary Jane
L. J. Wilkins
WORKS
Lavern
John Works
WORKS
Neoma
John Works
YATES
Doyle
A. E. Yates
YATES
Grace
A. E. Yates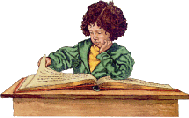 God Bless America

OKGenWeb State Coordinator
Linda Simpson
Asst: Mel Owings
© 1996-Present ~ All Rights Reserved

U.S. GEN WEB NOTICE: In keeping with our policy of providing free Information on the Internet, data may be used by non-commercial entities, as long as this message remains on all copied material. These electronic pages may NOT be reproduced in any format for profit or for presentation by other persons or organizations. Files may be printed or copied for Personal use only. Persons or organizations desiring to use this material for purposes other than stated above must obtain the written consent of the file contributor.