"Links to web sites that are not part of the US Gen Web Project are provided for your convenience and do not imply any endorsement of the web sites or their contents by The US Gen Web Project."
1934 School Census

Census submitted by Teresa Young


these records were typed as written. any mistakes were on the original document
NASHOBA, Dist. # I-15 1934 Census
Last Name
First Name
Parents
ALLEN
Eldean
Ell Allen
ALLEN
Emily
Ell Allen
ALLEN
Francis
Ell Allen
ALLEN
Welton Leon
Ell Allen
ANDES
Ray
Jim Andes
BELL
Fannie
Nettie Wade
BROCK
Annie
Mattie L. Kerterson
BROCK
Arlie
Mattie L. Kerterson
BROCK
Beulah
Mattie L. Kerterson
BROCK
Minnie
Mattie L. Kerterson
BRUCE
Altie (MOORE)
Wesley Moore
BUTLER
Aline
Beulah Butler
BUTLER
Freddie
M. L. Butler
BUTLER
Harold
Beulah Butler
CHURCH
Pauline
G. W. Keith
CLARK
Levern
Barney Kesterson
COOK
Clinton
Lucy Cook
COOK
Dock
Lucy Cossey
COOK
Loreda
Lucy Cossey
COOK
Odis
Lucy Cossey
COOK
Rubie
Lucy Cossey
COOPER
Ella
Allen Cooper
COUGHRAN
Curtis
J. J. Coughran
COUGHRAN
Lydine
Jess Coughran
FRAZIER
Eslem
Lucy Cooper
FRAZIER
Soloman
Lucy Cooper
HAMMON
Arlie
E. E. Hammon
HAMMON
Bryan
E. E. Hammon
HAMMON
Harvey
Harry Hammon
HAMMON
J. B.
E. E. Hammon
HAMMON
Lavon
H. V. Hammon
HAMMON
Opal
D. W. Kuykendall
HAMMON
Vernon
E. E. Hammon
HAMMON
Virgil
Harry Hammon
HARDY
Edna
Nancy Cooper
HARRIS
Orville
J. J. Coughran
HENNING
Richard Doland
Minnie Henning
JOHNSON
Casey W.
C. F. Johnson
JOHNSON
Edward
Nettie Wade
JOHNSON
Gertie
Bill Johnson
JOHNSON
Johnnie
Nettie Wade
JOHNSON
Leroy
Myrtle Wade
JOHNSON
Lorene
C. F. Johnson
KEITH
Vivian
G. W. Keith
KESTERSON
Billy
Barney Kesterson
KESTERSON
Geraldean
Barney Kesterson
KISER
Charles
Earl Kiser
KISER
Charlotte
Earl Kiser
KUYKENDALL
Daniel
Dan Kuykendall
KUYKENDALL
Jeraldean
Dan Kuykendall
KUYKENDALL
Paul
Dan Kuykendall
MARTIN
Edmond
Sam Martin
MAY
Arlie
Fred May
MAY
Lois
Fred May
MOORE
Edna
Wesley Moore
MOORE
Elizabeth
May Moore
MOORE
Leon
Robert Moore
MOORE
Lucille
Wesley Moore
MOORE
Mathew
May Moore
MOORE
Maudie
Robert Moore
NICHOLS
Eugene
Dora Nichols
NICHOLS
James
Dora Nichols
ROPER
Avia
Dora Nichols
ROPER
Dan
Dora Nichols
ROPER
Dick
Dora Nichols
ROPER
Katie
Dora Nichols
SANDS
Burl
H. A. Sands
SANDS
Nowal
H. A. Sands
SANDS
Vina
H. A. Sands
SHOAT
Josephine
Julius Shoat
STOVALL
Butler
Steve Stovall
STOVALL
Eula
G. R. Stovall
STOVALL
Hassie
G. R. Stovall
STOVALL
Jack
G. R. Stovall
STOVALL
Lillie
Steve Stovall
STOVALL
Nora
Steve Stovall
STOVALL
Norman
Steve Stovall
STOVALL
Stella
G. R. Stovall
TODD
Bill
Cecil W. Todd
TODD
John D.
Cecil W. Todd
TODD
Lucille June
Emily Todd
TODD
Thomas
Cecil Todd
UPCHURCH
Adam
Mattie L. Kerterson
UPCHURCH
Johnnie
Mattie L. Kerterson
UPCHURCH
Stella (WATKINS)
P. W. Watkins
WATKINS
Carl
Pierce Watkins
WATKINS
Marvin
Pierce Watkins
WATKINS
Ocie
Pierce Watkins
WATKINS
Oma Deal
Pierce Watkins
WOODARD
Inez
Rolla Woodard
WOODARD
Louise
Rolla Woodard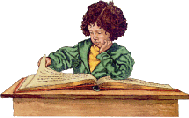 God Bless America

OKGenWeb State Coordinator
Linda Simpson
Asst: Mel Owings
© 1996-Present ~ All Rights Reserved

U.S. GEN WEB NOTICE: In keeping with our policy of providing free Information on the Internet, data may be used by non-commercial entities, as long as this message remains on all copied material. These electronic pages may NOT be reproduced in any format for profit or for presentation by other persons or organizations. Files may be printed or copied for Personal use only. Persons or organizations desiring to use this material for purposes other than stated above must obtain the written consent of the file contributor.