"Links to web sites that are not part of the US Gen Web Project are provided for your convenience and do not imply any endorsement of the web sites or their contents by The US Gen Web Project."
1934 School Census

Census submitted by Teresa Young


these records were typed as written. any mistakes were on the original document
Nine Pine, Dist. # 9 1934 Census
Last Name
First Name
Parents
BARBER
Margaret
T. M. Barber
BARBER
Maud
T. M. Barber
BILLINGS
Clarence
J. F. Billings
BILLINGS
Edith
J. F. Billings
BILLINGS
Orville
J. H. Billings
BLACK
Alford
A. L. Black
BLACK
Leroy
T. G. Black
BLACK
Marie
A. L. Black
BLACK
Melvin
A. L. Black
BRAY
Nelson
W. R. Bray
BRAY
Ray
W. R. Bray
BRAY
Richard
W. R. Bray
BRAY
Robert
W. R. Bray
BRAY
Ruby
W. R. Bray
BRAY
Virginia
W. R. Bray
BUTLER
Arthur Lee
E. L. Butler
BUTLER
Lucie
Geo Butler
BUTLER
Martha
Lula Butler
BUTLER
Myrtle
Geo Butler
DEWITT
Clarence
Sarah Dewitt
DEWITT
Helen
Sarah Dewitt
DEWITT
L. J.
Sarah Dewitt
DOWNING
Charlie Paul
J. E. Downing
DOWNING
Clarence
J. E. Downing
DOWNING
John
J. E. Downing
DOWNING
Joy Anna
J. E. Downing
GARDNER
Eric
Joe Gardner
GARDNER
Eual
Joe Gardner
GARDNER
Finis
Joe Gardner
GARDNER
Jewell
Joe Gardner
GARDNER
Robert
A. W. Cogburn
HAGLER
Pauline
J. A. McDonald
HAGLER
Zelma
J. A. McDonald
HEADY
Clyde
E. R. Heady
HEADY
Virgie
E. R. Heady
HEADY
Wesley
E. R. Heady
HEADY
William
E. R. Heady
HODGE
Archie
C. B. Hodge
HODGE
Ina Mae
C. B. Hodge
KILLIAN
James R.
Callie Frazier
KILLIAN
William
Callie Frazier
LINE
Audrie
Tom Line
LINE
Ella May
J. W. Line
LINE
Euna Bell
Tom Line
LINE
Junior
Tom Line
LINE
Orbie Lee
Tom Line
LINE
Otha
Tom Line
LINE
Pearl
Tom Line
LONG
Billy E.
J. E. Long
LONG
Richard
Ed Long
LONG
T. J.
J. E. Long
MOON
Dorothy
Tom Moon
NELSON
Cecil
Demma Nelson
NELSON
Coleman
Demma Nelson
NELSON
Myrtle
Demma Nelson
PAULEY
Alice
Dovie Pauley
PAULEY
Elsie
Dovie Pauley
PAULEY
Lillian
Dovie Pauley
PAULEY
Ruby
Dovie Pauley
ROGERS
Aline
J. L. Rogers
RUTLEDGE
Fetnah
W. M. Rutledge
RUTLEDGE
Gordon
W. M. Rutledge
RUTLEDGE
Hobart
W. M. Rutledge
RUTLEDGE
Margaret
Oral Rutledge
RUTLEDGE
Orbin
Bessie Rutledge
RUTLEDGE
Wayne
W. M. Rutledge
SIEMINSKIE
Virginia
Mary Sieminskie
STEPPS
Arley
Charley Stepps
STEPPS
Elmer
Charley Stepps
STEPPS
Venoya
Charley Stepps
STEPPS
Virgie
Charley Stepps
STROUD
Wallis Lee
Dorothy Stroud
STROUD
W. H.
Dorothy Stroud
STROUD
Winiford
Dorothy Stroud
THOMPSON
Preston
H. A. Thompson
TURNER
Lawrence
C. T. Turner
TURNER
Robert
C. T. Turner
UNDERWOOD
Cecil
Tilda Underwood
UNDERWOOD
James
Tilda Underwood
VANHOOSER
Virginia
J. R. Vanhooser
WEST
Fredrick
E. L. West
WEST
Joy
E. L. West
WICKERSHAM
Beatrice
W. Wickersham
WICKERSHAM
Elaine
W. Wickersham
WICKERSHAM
Tana
W. Wickersham
WICKERSHAM
Willard
W. Wickersham
WORKMAN
Valentine
J. R. Vanhooser
YANDELL
Andrew
Orbie Yandell
YANDELL
Orbie
Orbie Yandell
YANDELL
Vera
E. M. Yandell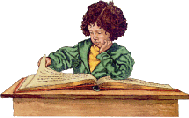 God Bless America

OKGenWeb State Coordinator
Linda Simpson
Asst: Mel Owings
© 1996-Present ~ All Rights Reserved

U.S. GEN WEB NOTICE: In keeping with our policy of providing free Information on the Internet, data may be used by non-commercial entities, as long as this message remains on all copied material. These electronic pages may NOT be reproduced in any format for profit or for presentation by other persons or organizations. Files may be printed or copied for Personal use only. Persons or organizations desiring to use this material for purposes other than stated above must obtain the written consent of the file contributor.