"Links to web sites that are not part of the US Gen Web Project are provided for your convenience and do not imply any endorsement of the web sites or their contents by The US Gen Web Project."
1934 School Census

Census submitted by Teresa Young


these records were typed as written. any mistakes were on the original document
Rough Edge, Dist. #51 1934 Census
Last Name
First Name
Parents
BAGGS
Alton
Oley Baggs
BAGGS
Arnez
Oley Baggs
BAGGS
Clifford
Ora Baggs
BAGGS
Evelyn
J. M. Baggs
BAGGS
Hazel
Oley Baggs
BAGGS
Juanita
Ora Baggs
BAGGS
Leota
Ora Baggs
BEAGLES
Edna
Pearl Beagles
BOOTH
Herman
Jack Booth
BOOTH
Ulice
Jack Booth
COLEMAN
Hershel
B. C. Coleman
COLEMAN
John
J. M. Coleman
COLEMAN
May Del
Geo Coleman
COPELAND
Beatrice
F. C. Copeland
COPELAND
Jewell
F. C. Copeland
COPELAND
Olene
M. F. Copeland
COPELAND
Ruby
Ray Copeland
CRADDOCK
Dorotha
E. A. Craddock
CRADDOCK
Irene
Elbert Craddock
CRADDOCK
Lydia
Elbert Craddock
CRADDOCK
Rosa Lee
R. H. Craddock
CRADDOCK
Vevada
R. H. Craddock
CROSS
Florene
Joe Cross
CROSS
Mamie
Joe Cross
CROSS
Mary Elizabeth
Joe Cross
EEDS
George
Stella Eeds
EEDS
Marvin
Stella Eeds
EEDS
Morris
Stella Eeds
FERGUSON
Fayrene
C. M. Ferguson
FERGUSON
Irene
C. M. Ferguson
FERGUSON
J. C.
C. M. Ferguson
JENNINGAN
Lola
W. W. Jenningan
KEITH
Melvin
J. B. Keith
MAGBY
Irene
J. R. Magby
MEASHINTUBBY
Adeline
Betty Derbary Watts
PARKER
Edward
C. H. Parker
PARKER
Erlene
C. H. Parker
RIND
Arvella
Jeff Rind
RIND
Sybil
Jeff Rind
SAMIS
Dorotha
Frank Samis
SAMIS
Henry
Frank Samis
SHIELDS
Elvis
B. F. Shields
STEEL
Dottie
R. M. Steel
STEEL
Eunas
R. M. Steel
STINSON
Lucille
A. J. Stinson
STINSON
Talmadge
A. J. Stinson
STINSON
Travis
A. J. Stinson
WILLIAMS
Eli
Osby Williams
WILLIAMS
Elsie
Osby Williams
WILLIAMS
Emaline
Osby Williams
WILLIAMS
Euel
Jennie Williams
WILLIAMS
Leroy
Osby Williams
WILLIAMS
Sarah
Osby Williams
WILLIAMS
Zack
Osby Williams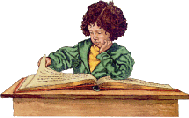 God Bless America

OKGenWeb State Coordinator
Linda Simpson
Asst: Mel Owings
© 1996-Present ~ All Rights Reserved

U.S. GEN WEB NOTICE: In keeping with our policy of providing free Information on the Internet, data may be used by non-commercial entities, as long as this message remains on all copied material. These electronic pages may NOT be reproduced in any format for profit or for presentation by other persons or organizations. Files may be printed or copied for Personal use only. Persons or organizations desiring to use this material for purposes other than stated above must obtain the written consent of the file contributor.