"Links to web sites that are not part of the US Gen Web Project are provided for your convenience and do not imply any endorsement of the web sites or their contents by The US Gen Web Project."
1934 School Census

Census submitted by Teresa Young


these records were typed as written. any mistakes were on the original document
St Agnes Mission 1934 Census
Last Name
First Name
Parents
ANDERSON
Frank
St. Agnes Mission
ANDERSON
George
St. Agnes Mission
BARNHILL
Geraldine
Ada Lyle
BARNHILL
Jerrel
Ada Lyle
BATTIEST
Abner
Abner Battiest
BATTIEST
Bessie Ray
Abner Battiest
BATTIEST
Buster
Abner Battiest
BERRY
George
Walter M. Berry
BISHOP
Kenneth
Berry Bishop
BISHOP
Leatrice
Berry Bishop
EDWARDS
Gertrude
Rufus Edwards
EDWARDS
Henry Clary
Rufus Edwards
EDWARDS
Ida Ray
Rufus Edwards
EDWARDS
Mary
Rufus Edwards
FILLMORE
Ben
Mr. Fillmore
GARRISON
Wynell
Marion Garrison
GREEN
Bunah
Mr. Green
GREEN
Lahoma
Mr. Green
HANKINS
Juanita
Charlie Hankins
HARRISON
Hazel
Thomas Harrison
HARRISON
Thomas
Thomas Harrison
HARRISON
Vivian
Thomas Harrison
HECK
Aloise
Gus Heck
HECK
Lavoyce
Gus Heck
HECK
Lillian
Gus Heck
HICKMAN
Jimmie
Johnson Hickman
JACKSON
Semean
Narcessie Jackson
JACKSON
Vera
Sophina Gramon
JOHN
Lillie
Edward John
JOHN
Sylvester
Edward John
JOHNSON
Agnes
Hickman Johnson
JOHNSON
Imogene
Hickman Johnson
JOHNSON
Albert
Hickman Johnson
JOHNSON
Naomi Lee
Albert Johnson
JOHNSON
Oscar
Oscar Johnson
LeFLORE
Esther Mae
Jerry LeFlore
LeFLORE
Sophia
Moses LeFlore
LeFLORE
Lizzie Belle
Moses LeFlore
LeFLORE
Louis
Moses LeFlore
LEWIS
David
Reva Webster
LEWIS
Noah
Rena Lewis
LORING
Laura
Robinson Loring
McCURTAIN
Helen
Nail McCurtain
McCURTAIN
Levern
Houston McCurtain
McCURTAIN
Raymond
Houston McCurtain
McCURTAIN
Winnie
Houston McCurtain
McFARLAND
Lawrence
Samuel McFarland
McFARLAND
Silas
Samuel McFarland
McKINNEY
Ada Fay
Geo. McKinney
McKINNEY
John R.
Geo. McKinney
McKINNEY
Ruth
Geo. McKinney
MILLER
Cody
Frank Miller
MILLER
Jerry
Frank Miller
MOSES
Arron
Elis Moses
MOSES
Juanita
Elis Moses
MOSES
Raymond
Elis Moses
PATTERSON
Agnes
Amon Patterson
PATTERSON
Edmond
Amon Patterson
PATTERSON
Thomas
Amon Patterson
PAYTON
Mae
Noah Payton
PAYTON
Naomi
Noah Payton
PERKINS
Florence
Shelby Perkins
PERKINS
Opal
Shelby Perkins
PERKINS
Otis
Shelby Perkins
SELF
Ida Lee
Self
SIMPSON
Charlie
Barnett Simpson
SIMPSON
Robert
Barnett Simpson
SIMPSON
Wilhelmina
Martina Simpson
STARK
Billie
Wm. Stark
STARK
James
Wm. Stark
STARK
John Thomas
Wm. Stark
THOMPSON
Floyd
Austin Thompson
THOMPSON
Julian
Austin Thompson
THOMPSON
Louise
Austin Thompson
WALL
Minnie
Jefferson Wall
WILLIAMS
Charline
G. H. Morris
WILLIAMS
Ivy
John Williams
WILLIAMS
Janie
Rena Lewis
WILLIAMS
Raymond
John Williams
WILLIAMS
Ruby
John Williams
WILLIAMSON
Henrietta
Virginia Williamson
WRIGHT
Ethel
Daniel Wright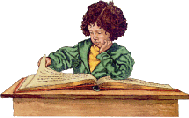 God Bless America

OKGenWeb State Coordinator
Linda Simpson
Asst: Mel Owings
© 1996-Present ~ All Rights Reserved

U.S. GEN WEB NOTICE: In keeping with our policy of providing free Information on the Internet, data may be used by non-commercial entities, as long as this message remains on all copied material. These electronic pages may NOT be reproduced in any format for profit or for presentation by other persons or organizations. Files may be printed or copied for Personal use only. Persons or organizations desiring to use this material for purposes other than stated above must obtain the written consent of the file contributor.