1915 Atlas
Oklahoma County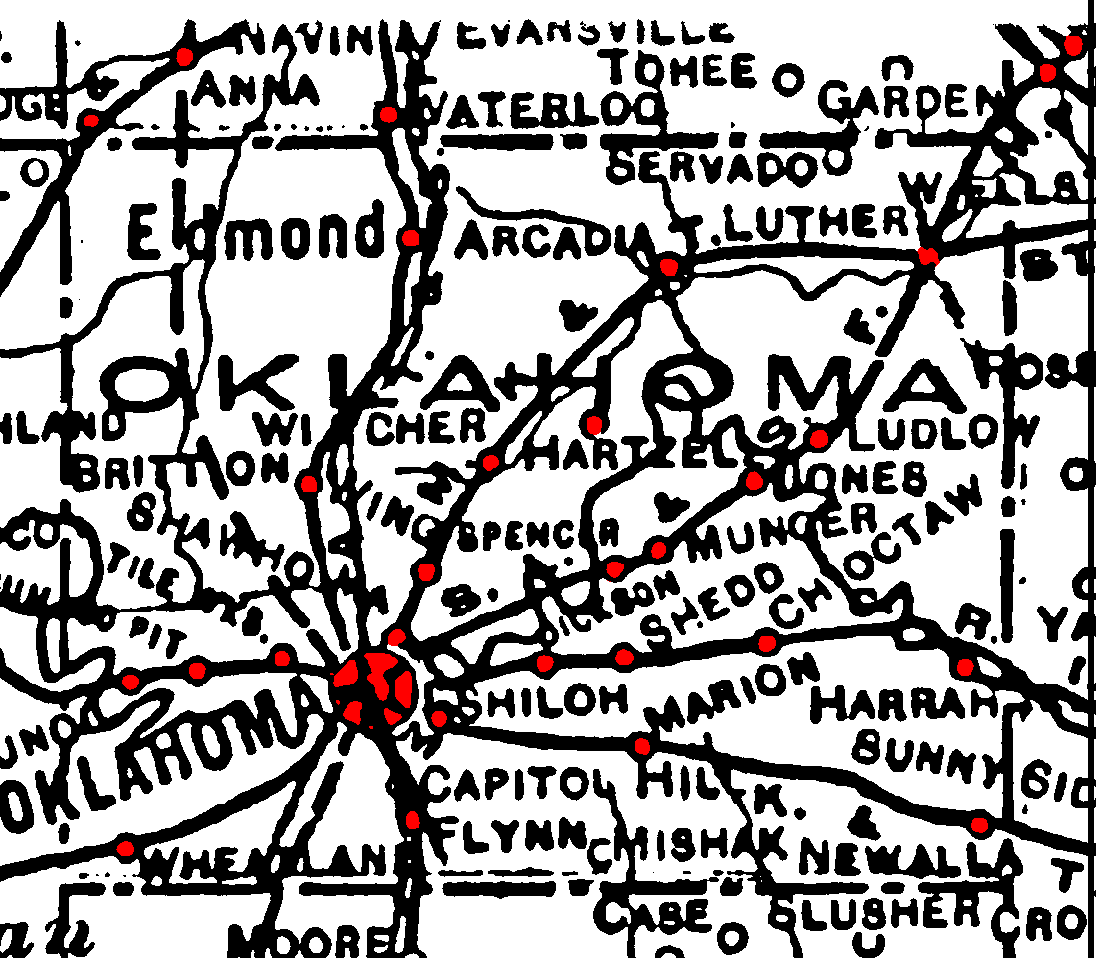 The medium-width line that extends from roughly halfway between Oklahoma and Britton, westward to the Canadian County line, is a trolley that led to El Reno.
The medium-width line that parallels the railroad from Moore through Edmond to the Logan County line is also a trolley.
Otherwise, the thick lines are railroads and the thinner ones are rivers or creeks.

Page last updated on
Thursday, December 07, 2023
This site maintained by Mel Owings