Redden Cemetery
Cemetery
Atoka County, Oklahoma
Location - Directions: Located on the north side of Highway 43 between Daisy and Stringtown.
Off Site Links
Do you know of someone buried in this cemetery that is not listed? Do you have a photo of this cemetery or a photo of a tombstone in this cemetery? We would love to add it to this site. See the "how to submit" page for more information.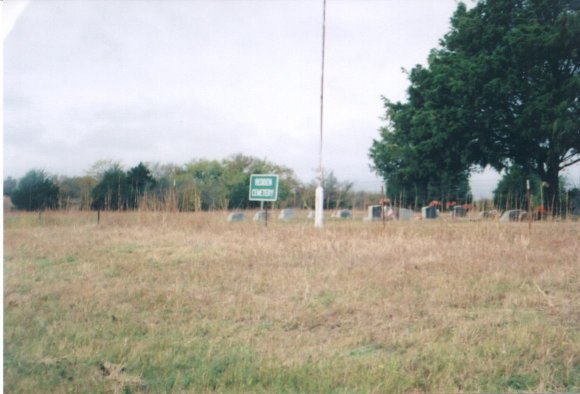 This looked to be a very well kept cemetery. It is not very large, but most stones did not look real old.
Click Here for more overview photos of the cemetery.
So far these are the only verified burials I have for this cemetery. If you have names or headstone photos of others buried here, please send them to the county coordinator.
Foster, Dee B: April 8, 1916 D: May 12, 1989 Double stone with wife Blanche (Hawkins) Foster B: Feb. 28, 1919 (still living).
Foster, George Dallas B: Feb. 6, 1840 D: June 29, 1920
Foster, George Richard B: Sept. 7, 1869 D: July 1, 1944
Foster, Thomas Andrew B: Nov. 28, 1878 D: Mar. 14, 1950
Foster, Bessie (Phillips) (Wife of Thomas Andrew Foster) B: Mar. 15, 1898 D: July 7, 1920
Melton, Vinita Lee (Foster) B: Mar. 10, 1919 D: Sept. 11, 1995 Double stone with husband Coy Allen Melton B: Jan. 31, 1912 D: Aug. 8, 2001.
Morgan, Cassie Louisa (Hensley) b. 5-15-1850 d. 9-26-1921
Morgan, James Lafayette b. 4-14-1854 d. ?
Morgan, Letha Ellen
Morgan, Samuel
Sherrill, Mae (Foster) B: Nov. 14, 1917 D: May 26, 1980