Putnam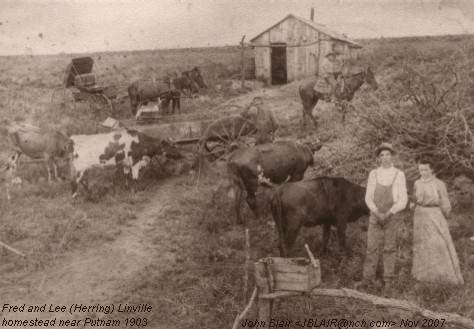 Fred and Lee (Herring) Linville at homestead near Putnam 1903.
Unidentified neighbors on horse in background and by wagon wheel.
In front of dugout with wood front is their wagon, a buggy with two horses, a saddle horse, and four cows and calf.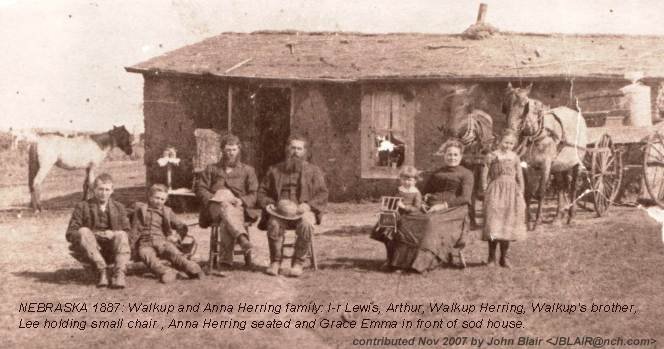 Walkup and Anna Herring family in front of sod house in Nebraska 1887.
l-r Lewis, Arthur, Walkup Herring and brother, daughter Lee holding doll chair,
Anna (Reeves) Herring, and Grace Emma.
Grace Emma Herring married Ival Melville Blair on October 11, 1896 in Dewey County.
Family history provided by John Ival Blair. John's poems on his family are listed
PencilStubs
.