The South Canadian River traverses Dewey County from west to east forming two ten mile deep curves, one pointing south and one pointing north.
When the settlers drove into Dewey County their primary concern was finding water, wood and material for a home. They were elated when they found the cedar lined canyons along the river which would furnish wood, posts to use and sell for income, and instant material for a log house. Water could be had from the river itself until a supply of water could be developed on their claims. The tall cottonwoods along the river also furnished sawed lumber for building purposes.
On the other hand, the river by its geographical location, Taloga, the county seat being located south of it, and the railroads being located along the east and west lines of the county, forced nearly all of Dewey County's homesteaders to cross the river to get to one or the other of the two places most important to them, the county seat and the railroad.
High water only caused delays but quicksand caused many losses and much hard work.The bed of the river is sand lying on a rock like red bed, the sand in some places being 60 ft. or more thick. There is an underflow of water through this sand all the time, this water carries particles of clay which holds the sand particles in suspension. Any object which stops this flow for just a few seconds causes the sand particles to settle lightly around it. These areas can be very deep. A Cavalry Troop going from Ft. Supply to El Reno lost one man and several cannon and supply wagons near Taloga. Many freighters have had to take their wagons out piece by piece after they became mired in the quicksands. This is the reason the South Canadian is called the most treacherous of rivers.
Many lifelong friendships began at the river, people double teaming to help each other pull the heavily loaded wagons across, walking or riding horses ahead to sound out a safe crossing, which had to be done whether in the dead of winter or the heat of summer.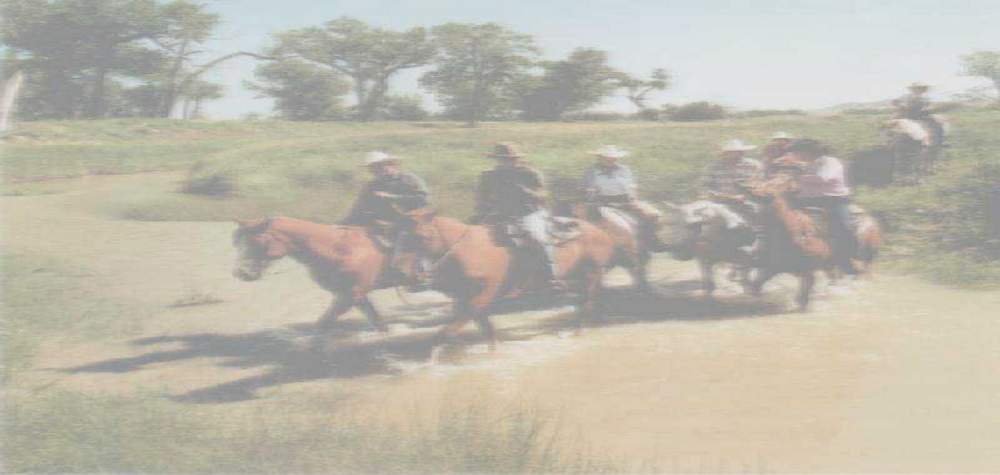 ---