Letters from 1900s, Mangum, Oklahoma
Charles E. Jacobs & Nelia E. Butler (author of the letter below about the school) were cousins & partners in Jacobs & Butler general store on the North side of the square in Mangum from about 1895-1907. Charles left in 1907 and homesteaded 160 acres in Comanche Co. OK. His wife, Valena Reeves Jacobs and children, Winnie, Earl and Beulah, stayed in Mangum until 1933. In 1910 Charles divorced Valena and moved back to Dallas Co., where his parents & other family members lived and then out west to Merkel, TX with second wife, Mattie Gilmore, where he farmed & ranched until his death, Oct. 1940.
Nelia (Neeley) Butler lived in Mangum from 1902 to 1912 then moved to Granite, OK. When he retired he moved to California and died Aug. 1938. In the letter he reports concerns as Treasurer of School Board at Mangum.
Linda Jacobs Looper, TX
Charles is Linda's grandfather.

Winnie Jacobs wrote on the school post card. Beulah Jacobs wrote on the church post card. Both are daughters of Charles.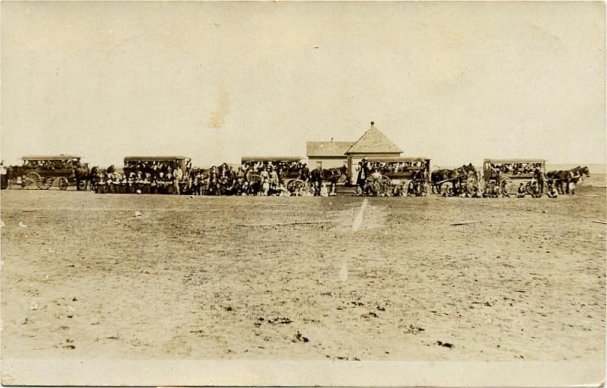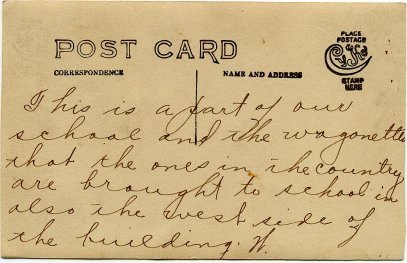 ---