IONA COMMUNITY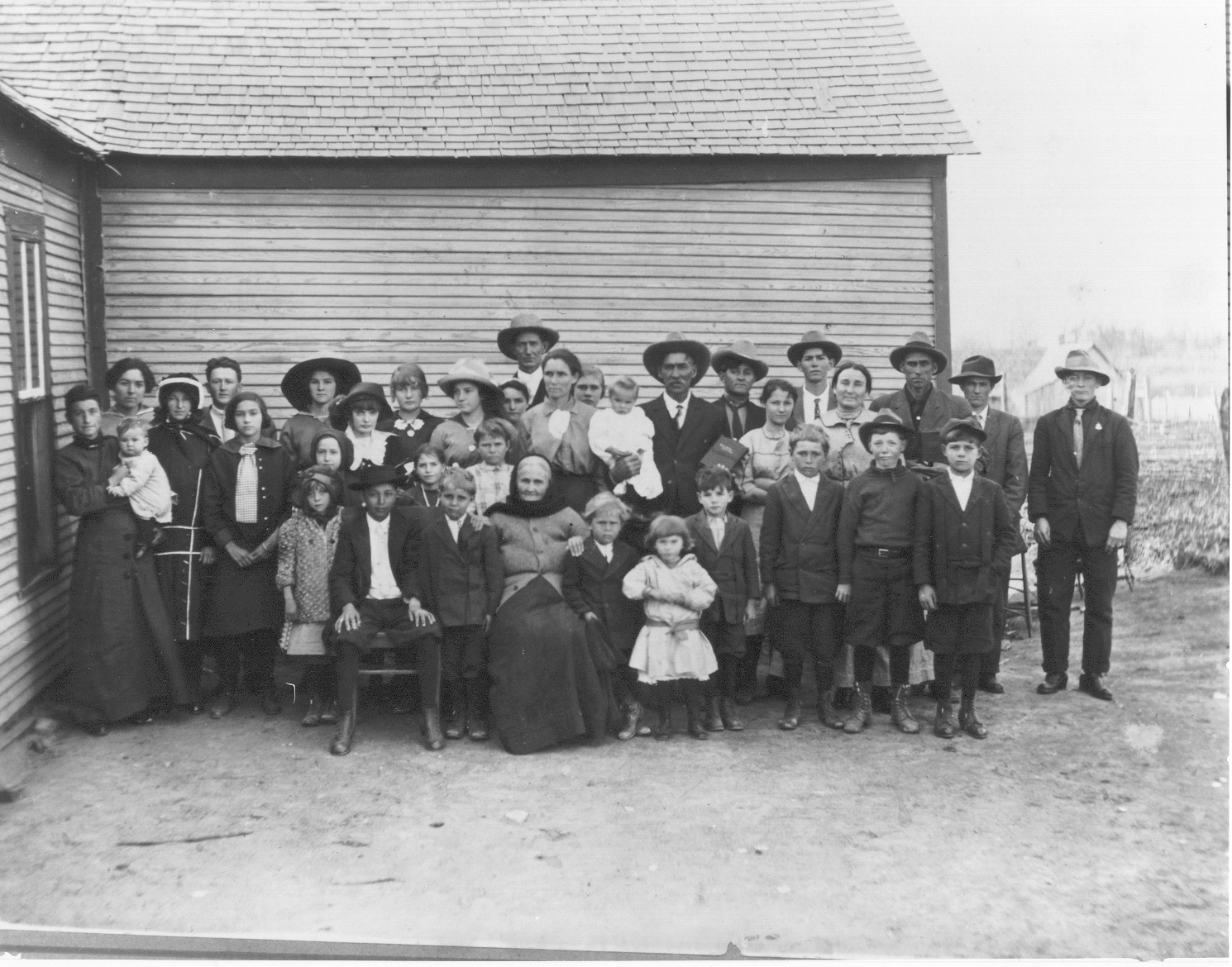 Picture taken during social at the G.W. Morris home near Iona in 1914. Left rear, Cora Morris Greenwood; third from left (in hat), Viola Morris Thrasher; rear forth from right in white shirt, tie and hat, Welcome Morris; Next to him on his right is Julius Greenwood; second row center (infant) Authur Waylon "Son" Morris being held by G.W. Morris; Nancy Elnora Gill Morris on left side of infant; Left side, Mamie Morris Herring in light colored blouse and hands clasped in front; Front center, young girl in light colored dress, Tillie Opal Morris Whisenhunt; Next to her (third boy from right) George Aaron Morris; at the end, right front with white shirt and cap is Andrew Jackson Morris. Submitted by Harvey Morris, June 2007.
---
Oral History of
Mamie Morris Herring Nevans
Submitted by Harvey Morris, June 2007.
---
Dennis Muncrief - June 2007.