Noble County photos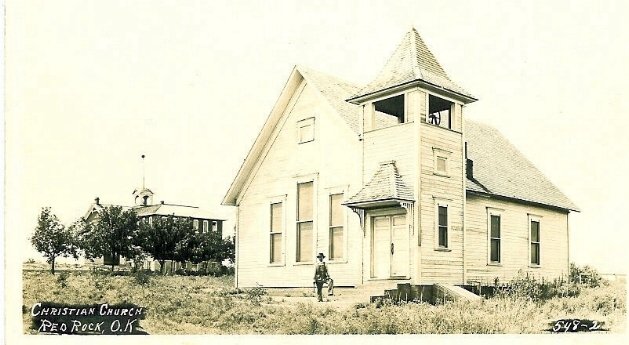 Christian Church in Red Rock, Oklahoma
provided by Martin Stewart.
A Noble County School, 1904
Near Noble Township
Chalkboard reads:
Feb. 4, 1904
Dis. 32
J. T. Noble, Teacher
Contributed by Mindy Ladd
National Guard Armory
Perry, OK
built 1936
contributed by Bill Moran
(Bill's father worked on the WPA (Workers Progress Administration) during the depression and worked nights helping install the floor on the armory. He also helped build Perry Lake, southwest of the city. )
If you have pictures of churches, towns, buildings, sites, cemeteries, etc. in Noble County, I would be happy to post them here. Please provide what information you know regarding the photo.
Other Oklahoma Photos of Pioneers, School Classes, and more can be found at:

Sod House near Perry - Stanek Family - provided by Victoria Firnstahl
Oil Derrick - Morrison - provided by Judith B. Glad
Check out photos of Perry at Vintage Oklahoma Photos