<![if !vml]>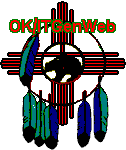 <![endif]>

Pawnee County Cemetery Listing
Welcome to the section for Pawnee County, Oklahoma Cemeteries information. Here, the endeavor is to list the locations and burials of the various cemeteries within Pawnee County. Also listed will be any Funeral Homes in the county that could be contacted for information. Addresses for the Cemeteries are also listed for snail mail contact. When information is taken from written sources, the source will be cited in the heading for that cemetery. If the burial list was taken from an individual effort, the name and address of that individual will be listed with an e-mail address if available. PLEASE NOTE THAT THIS PAGE CAN ONLY BE FILLED BY YOUR CONTRIBUTIONS!! THE COORDINATOR FOR THIS PAGE RESIDES IN SEATTLE, WASHINGTON AND MUST THEREFORE RELY ON YOUR SUBMISSIONS TO POPULATE THIS SECTION, ALL SUBMISSIONS WELCOME! Any new listings or entries can be submitted by e-mailing Robert Gale Fender . Please include the source and your e-mail address and enter "Pawnee Cemeteries" in the subject line.
Cemeteries
All comments, additions and suggestions to expand or improve this page are welcome and will be responded to.
This page is a free service to all Family Historians who are currently doing research in the Pawnee County, Oklahoma area. This page is part of the USGenWeb Project. If you have an interest in supporting an unadopted county of Oklahoma that is listed on the Oklahoma home page under the counties list, you can volunteer to sponsor that county home page by contacting the Oklahoma State Coordinator Linda Simpson or Assistant State Coordinator Mel Owings for further information. Please send comments, suggestions or updates for this page to Robert Gale Fender.
---
Copyright 2020 by Robert Gale Fender
LAST_MODIFIED: 28 February 2020