<![if !vml]>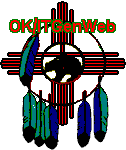 <![endif]>

Pawnee County, Oklahoma History

Welcome to the Pawnee County, Oklahoma History page. This page will provide links to various items that will relate to the history of Pawnee County, Oklahoma and the towns, cities and Pawnee County itself. The attempt here is to give articles and other items that will give some idea of the past history of this area.
Pawnee County, Oklahoma History
| | | |
| --- | --- | --- |
| ARTICLE TITLE | ARTICLE SUBJECT | SUBMITTER |
| | Terlton History | |
| | Terlton History | |
This page was last updated: 29 February 2020

Please visit OKGenWeb for more information

©2009

The information on these pages is provided by submitters like you. The information is the copyright of the submitter and cannot be duplicated, copied or used for any purpose without express written consent from the contributor.

All comments, additions and suggestions to expand or improve this page are welcome and will be responded to.

This page is a free service to all Family Historians who are currently doing research in the Pawnee County, Oklahoma area. This page is part of the USGenWeb Project. If you have an interest in supporting an unadopted county of Georgia that is listed on the Oklahoma home page under the counties list, you can volunteer to sponsor that county home page by contacting the Oklahoma State Coordinator Linda Simpson for further information. Please send comments, suggestions or updates for this page to Robert Gale Fender send an e-mail to Robert Gale Fender with a subject line of Pawnee History. Please left click on RETURN to return to the Pawnee County Home page.
Copyright 2020 by Robert Gale Fender