<![if !vml]>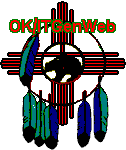 <![endif]>

Pawnee County Photo Listings
Welcome to the section for Pawnee County, Oklahoma Photo Pages. Here, the endeavor is to show and identify photos of our ancestors within Pawnee County. The Photo Listings Table will contain the topic of each set of photos and an e-mail address form of the individual submitting the photo. PLEASE NOTE THAT THIS PAGE CAN ONLY BE FILLED BY YOUR CONTRIBUTIONS!! THE COORDINATOR FOR THIS PAGE RESIDES IN SEATTLE, WASHINGTON AND MUST THEREFORE RELY ON YOUR SUBMISSIONS TO POPULATE THIS SECTION, ALL SUBMISSIONS WELCOME! ALL questions concerning any photos should be directed to the submitter of that photo using the e-mail link provided.
| | | |
| --- | --- | --- |
| Photo Title | Notes | Submitter |
| | Pawnee Bill's House - This house that is being built was Pawnee Bill's house and is now a museum. It is on the west side of Pawnee and not too far from where my grandfather lived. This is where the Buffalo horn came from. | |
| | - | |
| | - | |
| - | - | |
---
This page last updated: August 22, 2009

CC: Bobbi Dunn

Please visit OKGenWeb for more information

©2009

The information on these pages is provided by submitters like you. The information is the copyright of the submitter and cannot be duplicated, copied or used for any purpose without express written consent from the contributor.

All comments, additions and suggestions to expand or improve this page are welcome and will be responded to.

This page is a free service to all Family Historians who are currently doing research in the Pawnee County, Oklahoma area. This page is part of the USGenWeb Project. If you have an interest in supporting an unadopted county of Georgia that is listed on the Oklahoma home page under the counties list, you can volunteer to sponsor that county home page by contacting the Oklahoma State Coordinator Linda Simpson or Assistant State Coordinator Mel Owings for further information. Please send comments, suggestions or updates for this page to Robert Gale Fender with a subject line of Pawnee Photo. Please left click on RETURN to return to the Pawnee County Home page.