<![if !vml]>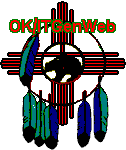 <![endif]>

Pawnee County, Oklahoma research reference list
The following is a list of fellow researchers who are willing to exchange advice, information or assistance for those researching ancestry within the limits of Pawnee County, Oklahoma. This list is only for within Pawnee County, Oklahoma. If you desire researchers for the areas surrounding Pawnee County, please use the subject line surrounding Pawnee County researchers. If you have ancestry that came from outside Oklahoma but settled within Pawnee County, please use the subject line outside Oklahoma researchers.
---
Robert Gale Fender doing research on the FENDER, RUBY, PRICE and BLACK LINES.
---
Harriette Jensen doing research on the surname HATFIELD.
---
Rita Buford Surnames: Barnes, Hall, McKinzie, Watson
---
J. Hume Researching the Beshears family.
---
Earline B. Stewart Researching the Surnames: BRANNON, JACKSON, STILLWELL, CLARK
---
Mahlon Erickson I am not in Pawnee County, but I am doing intensive research into Pawnee County Cemeteries. At the time Beverly Tubbs published her two volumes on Pawnee County Cemeteries, I had also canvassed the rural cemeteries of the county. I am now canvassing Highland Cemetery in Pawnee and will then canvass Cleveland's Woodland Cemetery. I am also going to go through Poteer and Chapman-Balck Funeral Home records, as well as check early newspapers for obits. Hopefully the project will be finished by Sept of 1999. So far I have about 7000 of the names on computer, with about 1/3 of Highland Cemetery finished. If anyone needs a simple lookup, I would be willing to check for it. I also published in 1994 the Payne County OK Cemetery Index, similar to the one I am working on for Pawnee County.
---
Clint Swalley My name is Clinton Swalley of Rio Linda, California. My family homesteaded in Pawnee County and several generations went thru school, grew up and married there. Many are buried in Highland Cemetery at Pawnee and many in other smaller surrounding towns such as Ingalls & Mesham. I have done extensive research and have very complete records on the following families; Swalley, Zoldoske, Wolfe, Bilyeu & Woodworth. I also am in contact with Families and have some records on Carter, McGee, Griesel, Beaver, Frost and Lake (of Blackburn). I am very willing to share information with those seeking help on any of these families.
---
Terry Sayre My name is Terry Sayre and I am researching the 'SAYRE' name in Pawnee. Researching SAYRE SAYER ODEGARD SPOELSTRA BAXTER ADAMS LOWDER HUGHES
---
Tammy Hayes I will be glad to do look ups for people who need info from the Pawnee area such as cemetery searching and Court House research and Historical Society lookups, I live in Pawnee and am a fellow family history researcher, although I do not have any family here in Pawnee except for myself, my husband and my 3 kids, I would like to help others. Please let me know.
---
All comments, additions and suggestions to expand or improve this page are welcome and will be responded to.
This page is a free service to all Family Historians who are currently doing research in the Pawnee County, Oklahoma area. This page is part of the USGenWeb Project. If you have an interest in supporting an unadopted county of Georgia that is listed on the Oklahoma home page under the counties list, you can volunteer to sponsor that county home page by contacting the Oklahoma State Coordinator Linda Simpson for further information. Please send comments, suggestions or updates for this page to Robert Gale Fender with a subject line of Pawnee Surrounding. Please left click on RETURN to return to the Pawnee County Home page.
Copyright 2020 by Robert Gale Fender
LAST_MODIFIED: 27 February 2020