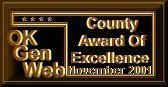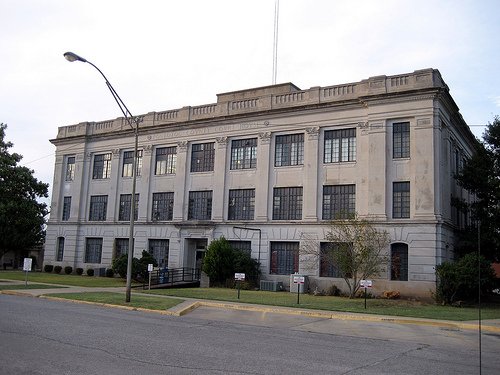 Pontotoc County District Court
120 West 13th Street
Ada, Oklahoma 74820
Telephone: (580) 332-5763
Pontotoc County was created in 1907 from part of the old Chickasaw Nation.
The county name honored Chief Pontotoc, and meant "Cattails growing on the prairie".
The county seat is Ada, which was established in 1893 by Jeff Reed, a Texas cowboy who named the town after his daughter. It was the site of a federal courthouse and the seat of Recording District 16 in the Indian Territory. The first railroad entered Ada in 1900-01and by 1904 the population exceeded 3,000. Ada was the town in which "Killin' Jim " Miller was lynched April 19, 1909 for the killing of a Pontotoc Co. rancher, A. A. "Gus" Bobbitt. Killin' Jim's most famous victim was Pat Garrett, whom Miller supposedly bushwhacked in 1908.
The area of the county is seven hundred and twenty-eight square miles, with approximately 465,920 acres, or a little less than one-half million acres. It contains seventeen townships and a portion of six others.
Ada is almost exactly in the center from east to west; there are fourteen miles on each side to the county line. It is eighteen miles to the southern boundary and to the north, six miles to the Canadian River.
The county is drained by the Canadian, Clear Boggy, Muddy Boggy, Little and Big Blue Rivers, and their tributaries. The main tributary of the Canadian is Sandy, which with its tributaries drain the western and north central part of the county. The eastern and southern parts of the county are drained by Muddy Boggy, Clear Boggy, and Big and Little Blue Rivers. The Canadian River and its tributaries drain north and west of a line drawn from Allen to Ada to Roff.
Information For Pontotoc County has been provided by the Pontotoc Co. Historical & Genealogical Society. Membership dues and the sale of books keeps the society growing, if you are not a member please consider becoming one. The quarterlies you receive are stock full of information and well worth the annual dues.