Photographs of Seminole County, Oklahoma
---
World War I draftees taken at Seminole, OK in 1917. The first draft registration on 5 June 1917 was for men aged twenty-one to thirty-oneómen born between 6 June 1886 and 5 June 1896. Writing on the photo indicates the "First Seminole Co. contingent left Sept. 20, 1917". Monteith Photo, Wewoka is written in the bottom right corner. My Mother Annie Fallin Hayes (1907-1998) identified and signed the picture. Her father and my grandfather Joel H. Fallin (1876-1944) is on the extreme left, front row, holding a white hat on his knee or foot. I am not certain why he appears in the picture as he was listed in the third draft registration in 1918. The picture may be of interest to some and perhaps they could identify their ancestor or kin by using the draft registration records found in several places online.
-photograph courtesy of James W. Hayes
Haymarket, Virginia
---
The photographs below were scanned from post cards which were sent to me by Joyce Gilbert. Thank-You Joyce for your willingness to share this part of Seminole County History. If there was anything written on the cards, I have included it, as it was written "in quotation marks". If you would like your Seminole County photographs posted, please send them to me in .jpg format.
Traffic in the Oil Boom Days of Seminole, Oklahoma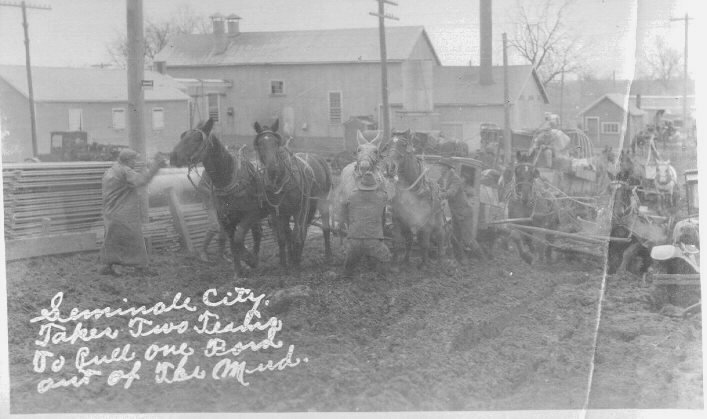 Seminole City. Takes two teams to pull one Ford out of the mud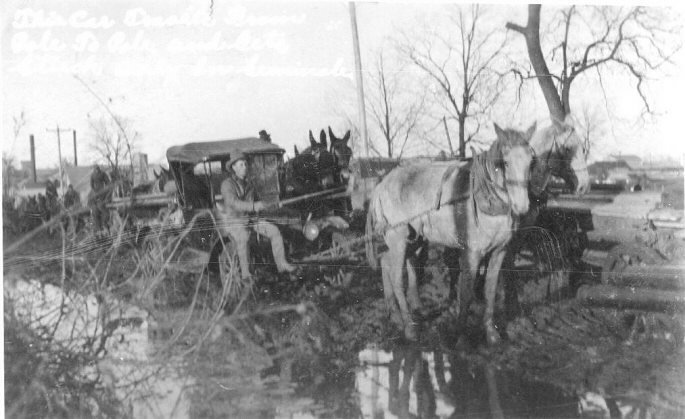 Two horses outside the hood beats 4 horses underneath when it comes to Seminole roads.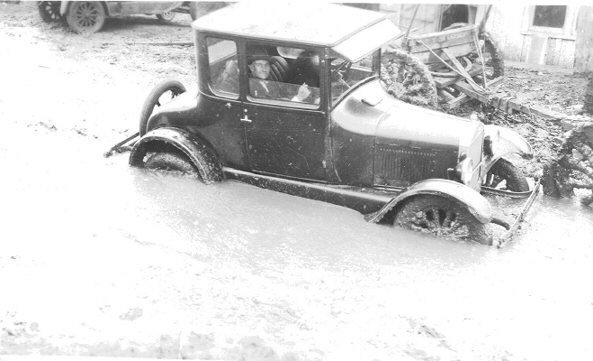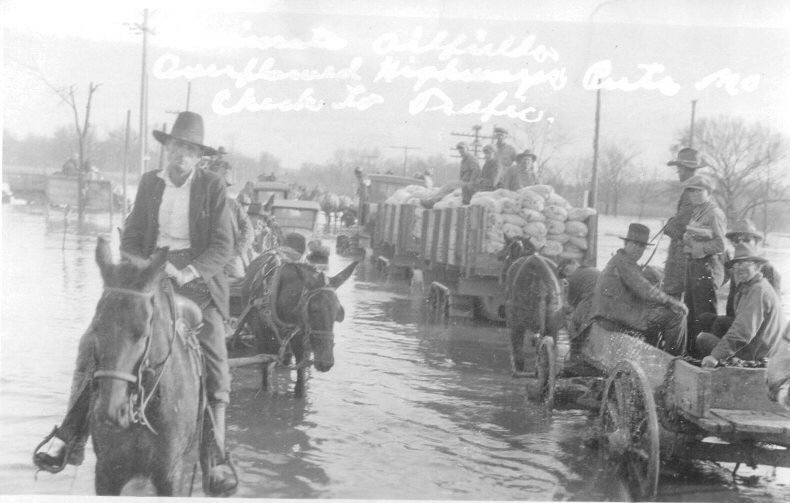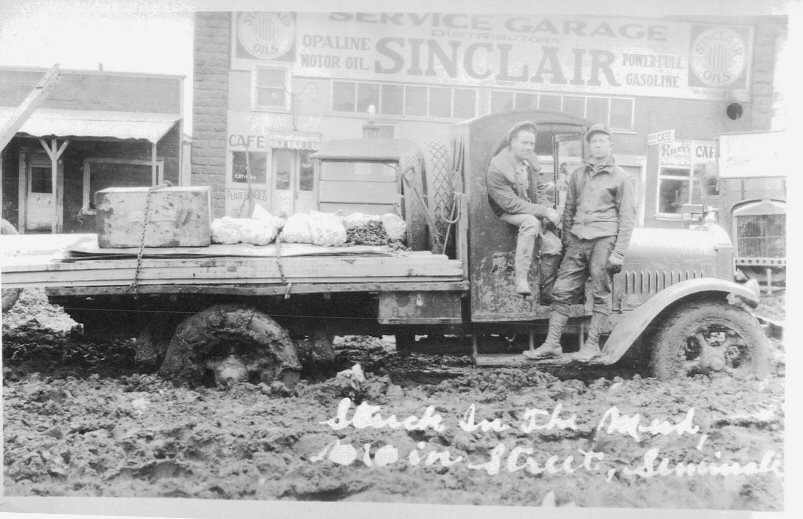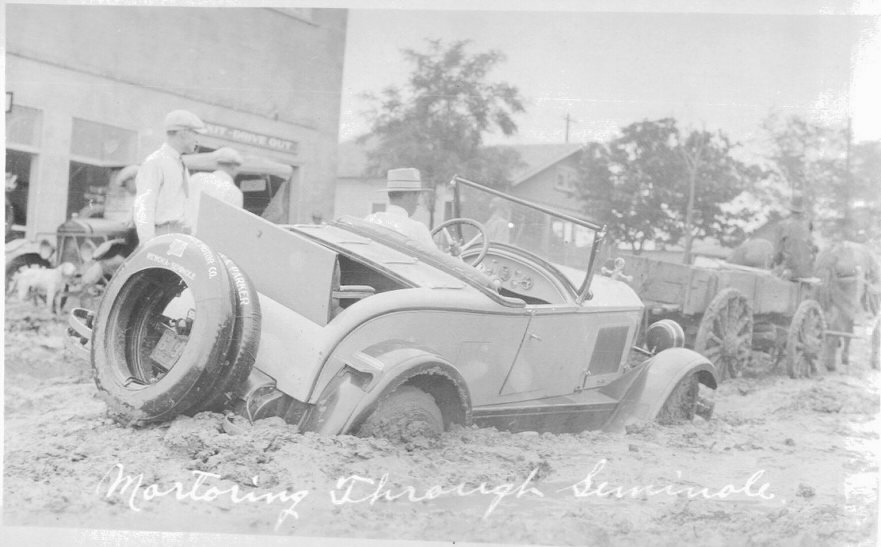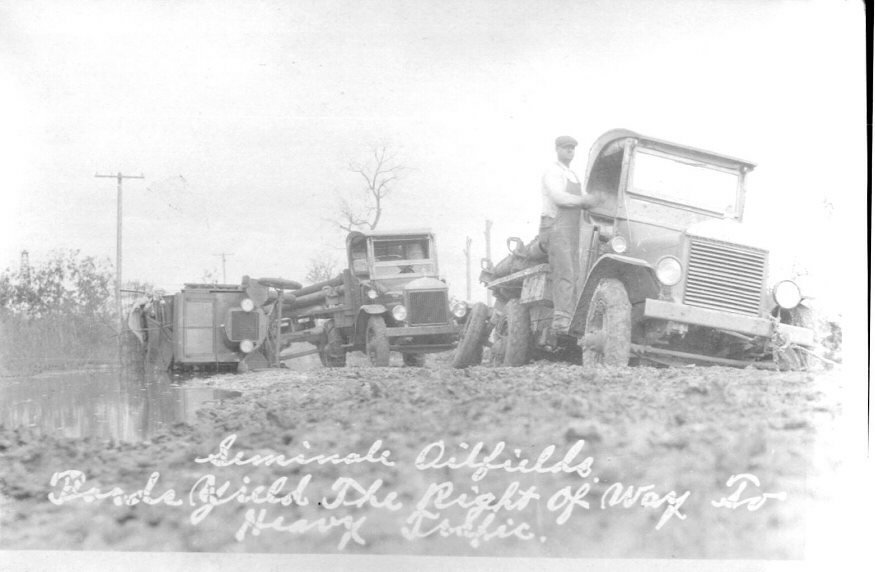 Fords yield the right of way to heavy traffic.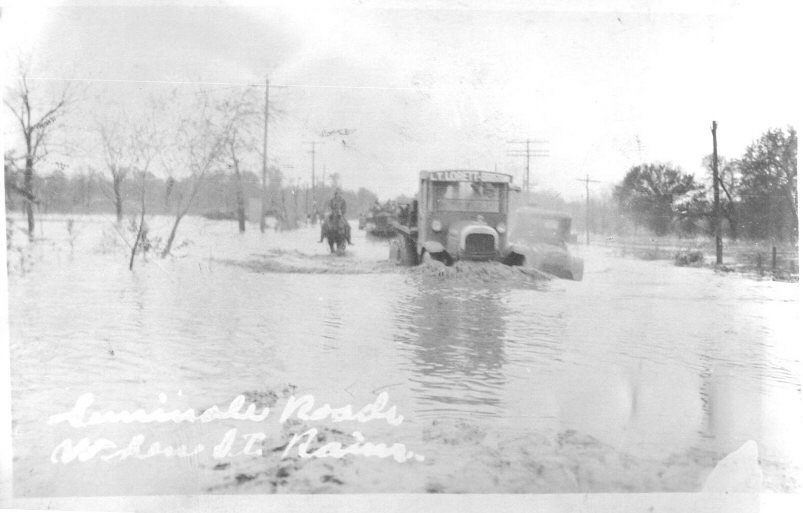 Seminole Roads - When It Rains.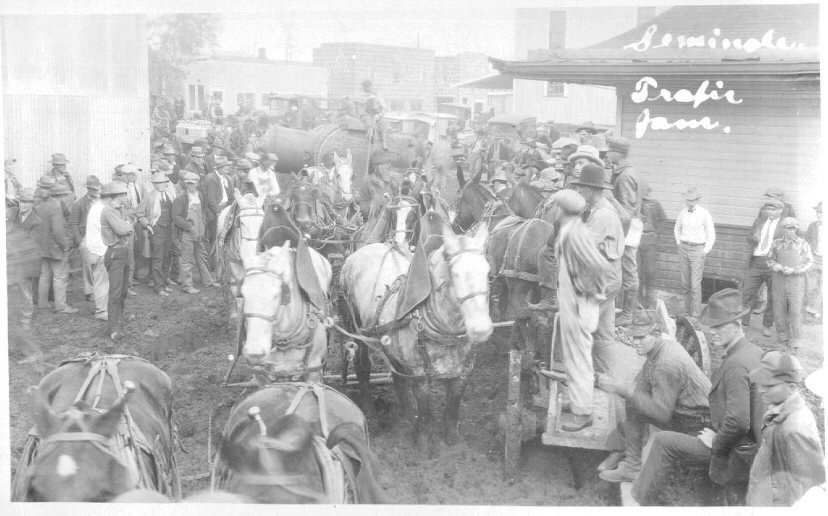 Seminole Traffic Jam
---
---
Home		More Photos 


Commercial Use Prohibited
All rights reserved
Copyright 2001-2013