Postcards

Submitted by: Melissa Welsby

<melissa@welsby.com>

West Broadway

This is postmarked Oct 11, 1937, to Mrs. John DeBolt of Carrollton, Illinois. I can't read who it is from, it looks like it might be Nan or Fran. On the front it says: "West Broadway Looking West From Second St., Muskogee, Okla". Compare this to the other Broadway postcard, which doesn't have a date, but must be an earlier photo.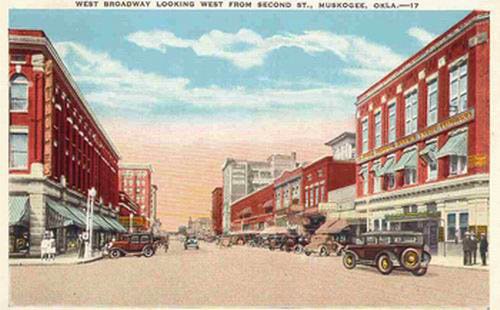 "This Page Was Last Updated Tuesday, 14-Jul-2009 00:39:40 EDT"
© Sue Tolbert