Postcards

Submitted by: Melissa Welsby

<melissa@welsby.com>

Central High School

This card is postmarked Sep 8, 1943, from Mamie B. Carney at 101 1/2 Court Street, to Charles T. Ewell, 10 Bradford Ave., Newport, R.I. On the front it says: Central High School, Muskogee, Okla.
This view is from the south east corner.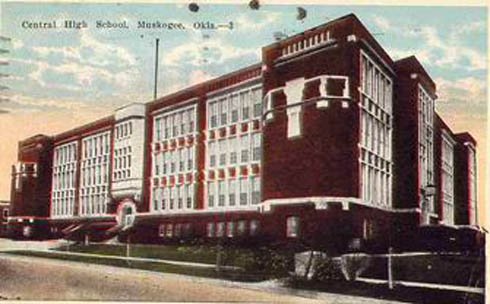 "This Page Was Last Updated Tuesday, 14-Jul-2009 00:39:38 EDT"
© Sue Tolbert