Postcards

Submitted by: Melissa Welsby

<melissa@welsby.com>

Library

This is the old Muskogee Public Library. Nothing against the new one, but I absolutely LOVED this old building. I can remember as a small child, playing on the stone steps in front, using the flat stone along the sides as a slide, waiting for my mom to finish in the library. There was also a Carnation store next door, and we'd often get to go there for a treat afterwards. This card is from the 1950's. On the building itself, it reads "Muskogee Public Library, Erected MCMXlll" , which is 1913.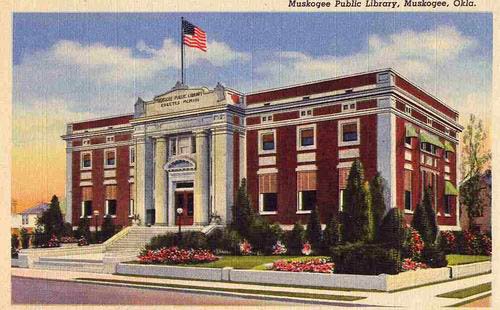 "This Page Was Last Updated Tuesday, 14-Jul-2009 00:39:41 EDT"
© Sue Tolbert